As we know, the forex market offers different traders different opportunities for trading at different levels. Some traders work their luck by making short but frequent investments while others make rare but huge capital investments. Overall, if you wish to become a full-time trader, then forex is a profitable and exciting way of trading at a global level. The spot market is present in the forex as the most prominent market. The reason it is called the spot market is that trades are settled immediately in it as they say "on the spot." Needless to say, you need to know the fundamental and technical analysis to become a full-time trader. full-time is a skill honed by the best broker for forex trading.
The Positive and Negatives
Forex also comes with several risk factors. It is vitally crucial that you thoroughly understand the implications involved in margin trading and the particular pitfalls and opportunities offered by foreign currency exchange trades. As a coin as two phases, the forex also comes with a beneficial side as well. There are unique benefits associated like 24-hour trading, the global reach of forex and the vast number of traders to deal with. You need to understand how trade works and trends involved in the rates of currency pairs. This means that before you try entering into a trade, you need to keep calm and work your strategy with a patient yet sound mind. Being possessed by fear and greed will ultimately lead to your downfall in the market of currency exchange trading.
Fundamental and analysis of forex trading course
The spot makes you accomplish success. The first one is technical analysis that focuses on price patterns and uses charting to differentiate them from one another. It also focuses on price action and trends that are changing the behavior of the market. It offers several various indicators that help in recognizing and combining pattern reorganization using your desired indicator while making a trade. It should that that there is no need to use a large number of indicators. In normal cases, 2 or 3 indicators are adequate, more importantly when you are combining them price patterns accordingly.
Forex Trading Software and Indicators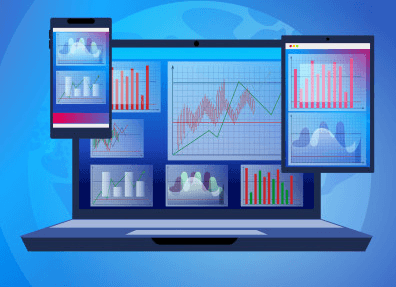 Forex indicators are easily available with most trading software. Such software follows the patterns and carries out all required calculations automatically. The only issue with trading indicators is their lagging price ranges and the fact that when you look at your chart, you are able only the brighter side which makes you eager to witness further happenings in the trading market. The other side of the chart is left untouched. This side is, in fact, the bigger picture which helps you in making 65a proper analysis and strategizes risk management. A perfect chart is regarded as priceless if it aids in identifying a perfect opportunity.
Technical analysis of Forex Trading Training
Technical analysis also involves momentum analysis which is a measure of alteration in forex trading trends over a specific period of time. Certain momentum indicators are capable of identifying if a currency is sold too much or overbought. These tools are common but they prove to be highly useful in overall technical analysis.
Fundamental or Technical – Which one is better?
Talking of the second most important strategy, we will shift roads from technical analysis to fundamental analysis. Fundamental analysis recognizes price behaviors as a product of economic and political events. It involves the combination of economic data, critical political news and different social issues that can cause a change in currency prices. Furthermore, fundamental analysis keeps you aware of interest and employments as they are the major economic data factors that can decide the movement of the market substantially.
Trading by taking the help of fundamental analysis can be very useful and effective in forecasting economic conditions. However, no analysis can ensure the exactness of market prices. You can learn analysis by starting to learn about forex trading and investing.
Concluding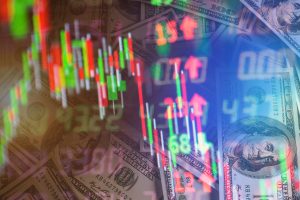 After reading this information, it is not a necessity to fill your mind with too much information. Keep in mind the best way to trade is to keep it simple. It is very important to understand the basic importance of fundamental and technical analysis so that you can use them effectively while trading in forex. After doing this, you shall be a successful full-time trader for sure. You may also look for the trading courses for beginners to know more.
Please follow and like us: