You have to keep your eye on the pulse of the world news if you want to succeed as a forex trader. It will help you to protect and improve investment by knowing what is happening not only in your own country but in all the major economic power.
But there's no need to keep a steady track of all the news. You can only be sure of when the simple financial statements and reports will be issued, and interpret them correctly. You should not neglect the news, despite being a master of technical analysis, depending on charts and indicators in the search for trading signals.
There are a number of events every day, provided that numerous forex trading sessions across the globe are active in different time zones. However, in the countries that are most important to you, you can concentrate on daily statements and reports.
If you trade only EURUSD, for example, you need to stay up to date with developments in Europe and the United States. Events in other nations, such as financial results that are very good or poor in the long term, can also have an effect on the euro and the US dollar, but not nearly as rapidly and dramatically.
As the US dollar has the largest amount of trade in the currency market, all the news that affects the US economy has a direct effect on the entire forex market. It would appear, therefore, that the slump in the US housing market is not directly influenced by the US currency, but it is not. This will have an immense effect on other financial metrics, which, in turn, will influence the value of the dollar.
The impact will bring not only financial news but political changes as well. The election of a new president can influence the value of the currency, depending on whether the world assumes that a better economic role will be given by a new man in the country's leadership.
It will not be difficult to be aware of events if you are sincerely involved in active forex trading. Even from the most distant nations, the internet will carry your news. You can easily keep up with world affairs by regularly reviewing various online news publications, social networks, and blogs.
Do you want to become Success Supply and Demand Trader?
If you are a beginner trader and to become a good professional forex trader. The Forex Scalper teaches you the best scalping trading strategy using supply and demand zones which is already traded and tested by thousands of TFS members and performs daily trades.
To become profitable from Beginner Trader and most successful Scalping trader in Supply and Demandjoin THEFOREXSCALPERS and trade with 3500+ community traders with daily analysis and educations which boosts your trading skills make you Professional Forex Market Trader.
======================
Results – Instagram
======================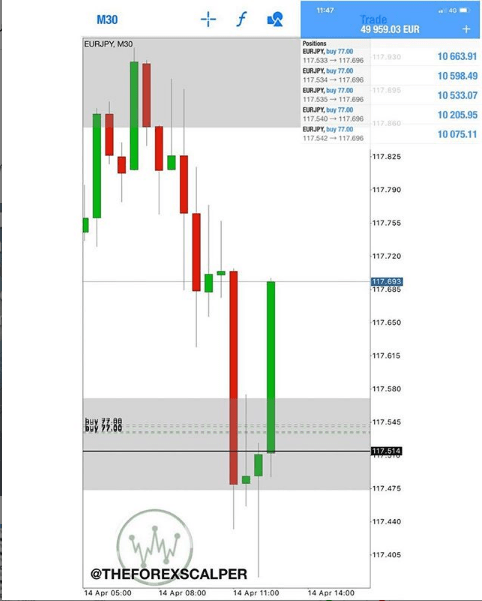 Looking for a Trusted Regulated Broker?
TheForexScalper recommends you join ICMARKET which is regulated and the most trusted broker. They provide very tight raw spread account with fast execution and having multiples deposit and withdrawal options.
Please follow and like us: