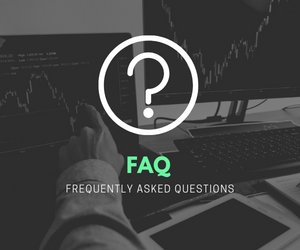 What do I get when I join The Forex Scalpers?
By joining the forex scalper community,
you get access to a great community, with more than 2000 members worldwide. access to a organized & active chat (slack), where several analyzes are reviewed and discussed daily.
You also get access to a very powerful online 12 chapter course with multiple adding chapters, which give you a deep insight into many aspects of Forex trading.
You also have the option to add your homework with this course so that it is viewed and monitored by myself. and feedback is given where necessary.
The experience shows that this helps many traders a lot to make serious progression.
You also get access to my own personal libary where you will find many webinars / pdfs / books and a lot more, this is about 60 gigabytes of extra content.
You also get access to all future education updates and live / recorded webinars.
you will have a direct line of contactto me for any trading or general questions you have about the markets.
How quickly is my membership activated?
As soon as we have received your payment, you will receive immediate access to the course content, live community chat and full member privileges.
 You will receive these invitations by email for the memberchat & memberzone. so that you can immediately start with the online course.
And access, to chat with fellow traders worldwide.
Do you offer trade signals as well as analysis in the chatgroup?
We do not provide direct trading signals. This is an illegal practise. However as
part of the weekly/daily market analysis, myself and members will openly discuss
possible trading idea's, to base our daily entries upon.
Are there Monthly fees or post-membership upgrades?
No. You only need to make a simple one-time payment, and that's it – you are a full member of The Forex Scalpers.
and you have free access to all future updates.
Who is the course suitable for?
The education in our content and community caters perfectly for traders of all experience
levels! The community has welcomed members who are brand new to
trading as well as established, long-time professionals.
Traders of all experience levels have been able to massively enhance their abilities
through the open platform of discussion, analysis and advice within our community.
Professional traders looking to discuss the more advanced levels of trading have
access to an additional chat group reserved for conversations about the markets
at their most complex.
Are trading mentors and professionals active in the group chats?
Yes. There are several mentors and active professional traders who regularly participate
in the community chat. The idea is to give full support for questions or analysis
to achieve the results you want.
Will my time-zone stop me from accessing the group chats and full member benefits?
No. Our global community has active members in every continent. The chat is active,
virtually for 24 hours throughout the Frankfurt, London, New York and Asia
Sessions. There will always be a Forex Scalper online.
Payment options.
There are various payment methods available: paypal, bank transfer, credit card visa / master, iDEAL ban contact and a number of others see " cart "
Shipping information.
All packages are shipped within 24 hours with DHL. Shipping is possible anywhere in the world. The shipment includes the one-time fee. after shipment you will receive a track & trace code by email so that you can track the package. Shipping usually takes 7 to 14 days worldwide.
RISK WARNING Trading leveraged products such as forex, commodities and CFDs, carries with it a high level of risk and so may not be suitable for every investor. Prior to trading the foreign exchange, commodity or CFD market, consider your investment objectives, level of experience and risk appetite. You should never risk more than you can afford to lose. If you fail to understand or you are uncertain of the risks involved, please seek independent advice. Theforexscalpers.com do not guarantees any profits. We will not be held responsible for any poor market conditions, judges or losses incurred upon the acknowledgement of our recommendations and technical analyses. Theforexscalpers.com handles a strict NO refund policy.
The content of this website (and course) must not be construed as personal advice. The possibility exists that you could sustain a loss in excess of your initial investment, and therefore, you should not trade with capital that you cannot afford to lose. If you have any doubts or concerns, Theforexscalpers.com recommends you seek advice from an independent financial advisor. Please do not trade with borrowed money or money you cannot afford to lose, and keep in mind that past performance is no indication of future results.