I will first give you some more information about Crude oil and Brent oil.
So crude oil and Brent oil are two of the most heavily traded commodities in the world.
Both are types of crude oil, but they differ in their composition and where they are produced.
Crude oil is typically extracted from the United States and Canada, while Brent oil is extracted from the North Sea.
Trading crude oil and Brent oil can be very profitable, but it is important to understand the fundamentals of the market and the geopolitical factors that can influence the price of oil.
Some of these factors include supply and demand, political tensions, natural disasters, and changes in production and consumption patterns.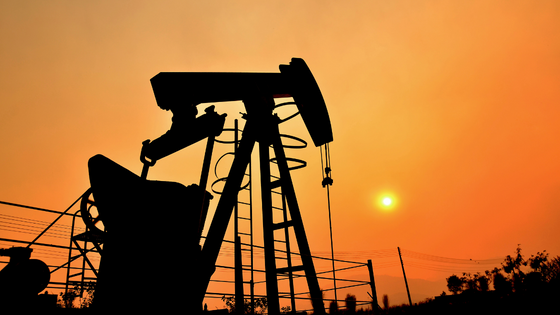 How is oil traded?
Trading Crude and Brent.
Crude & Brent oil two great assets that keep the economy going and that we all use every day somewhere in the world.
Experience shows that these two assets can be perfectly traded with supply and demand.
And also work very well within these price ranges.
The price ranges are often very large and move, within these price ranges from a supply to a demand.
A large transaction does progresses in front of our eyes without a lot of pullbacks during a session.
Take for example the New York session below how beautifully a supply zone is tested.
And then a large institutional order takes place that causes the price to dump.
The whale order our advanced order flow course learns how to use this technique and how to see this order come in.
On the bid or ask combined with real volume and delta numbers to see where these institutional order flow take place and how to recognize them.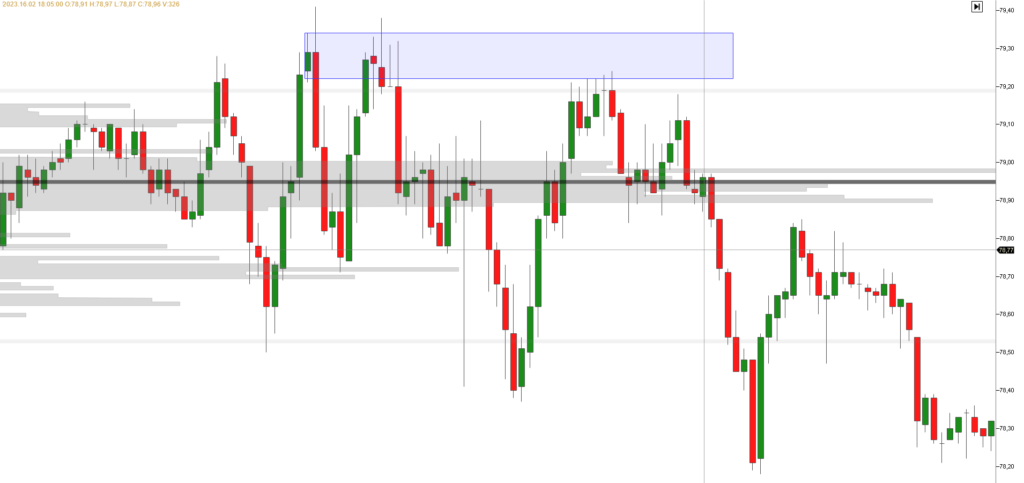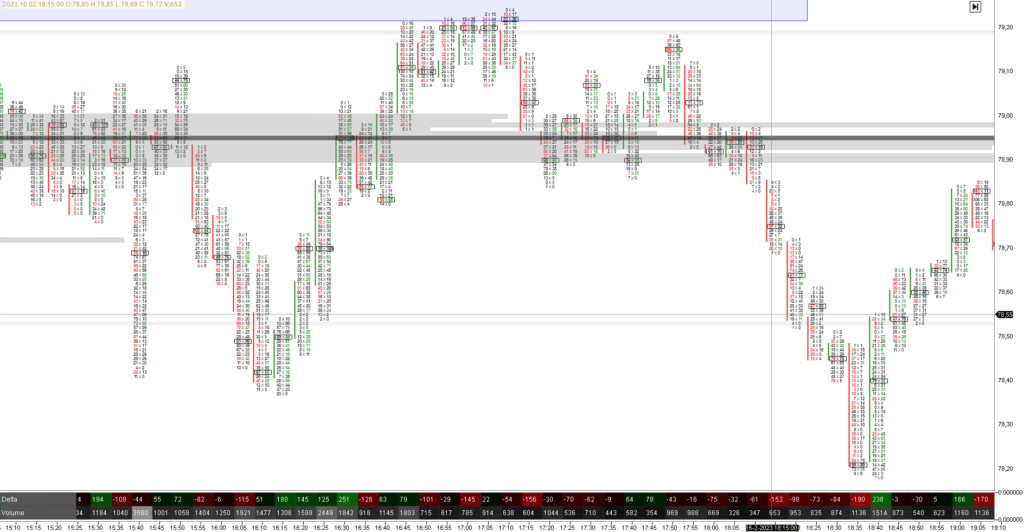 As said the New York session formed you see above a great example of a supply zone and a return to this zone.
With a clear strong whale order on the footprint chart and within this price the delta and the volume.
Also show clear signs of a change in price from buying into sell orders, as mentioned.
Crude and Brent oil are a perfect example of how price moves within these price ranges with an incredible number of large transactions day by day causing the movement in price within supply and demand.
Summary / How is oil traded?
In summary, trading crude oil and Brent oil can be a profitable and exciting endeavor for traders, but it requires a thorough understanding of the market and the factors that can influence the price of oil.
And of course a good understanding of Orderflow is not entirely unimportant.
By staying informed and keeping an eye on market trends, you can take advantage of opportunities to profit from the price movements of these important commodities.
---
The Forex scalpers
Are you looking to take your trading skills to the next level? Or want to know more about How is oil traded? Crude oil and Brent oil.?
Look no further!
Our comprehensive trading courses and dynamic community provide the resources and support you need to succeed in the financial markets.
Our experienced instructors will guide you through the fundamentals of trading and help you develop a personalized strategy that suits your goals and risk tolerance.
By joining our community, you'll have access to a network of like-minded traders who are dedicated to helping you achieve your goals.
Our members-only slack provide the perfect platform to exchange ideas, discuss market trends, and collaborate on trades.
Don't wait any longer to start achieving your trading dreams.
Join our courses and community today and take your skills to the next level!
Are you looking for a Trusted Regulated Broker?
TheForexScalper recommends you join ICMARKET which is regulated and the most trusted broker. They provide very tight raw spread account with fast execution and having multiples deposit and withdrawal options.
Please follow and like us: