What is a stop hunt in forex?
If you have been trading forex for a while, you will probably have heard about a possible Stop Hunt.
But what exactly does it mean and what is a Stop Hunt?
I will tell you more about it in this blog.
Many novice forex traders will sometimes lose their entire account because they simply do not know where to place their Stoploss.
Institutional traders are the ones who profit from individual trader losses as there is a predictability in the behaviour of retail traders, and how they trade the Forex market.
Institutional traders like banks, hedge funds, investment firms often abuse the predictability and behavior of the retail traders and push the
price levels through these barriers in an effort to hit the stops and close the trades of retail traders.
Stop hunting sounds very negative to many retail traders because they think their individual stop losses are targeted on purpose.
But in reality Institutional traders are only looking for clear areas of stop-loss orders that are gathered at visible technical levels.
In short. / What is a stop hunt in forex?
Institutional traders will buy at levels where most retail traders have their stop loss.
For an institutional investor who trades much larger volumes, it is more difficult to execute an order with 1 trade.
So occasionally in order to fill a large order, the institutional trader will have to make the liquidity himself.
And how do they do that, you may now ask yourself?
Well since retail traders often hide their stop-losses at predictable technical levels this becomes a super good source of liquidity for the big players to target.
Most common technical levels that retail traders use to hide their protective stop losses are:
Support and resistance
Previous swing high or swing low
Big round numbers
Above/below technical indicators
Above/below chart patterns
What is a stop hunt in forex?
There will be a lot of Stoplosses collected at these obvious levels, and institutional traders will bid the market at those particular technical levels, so they can get the needed liquidity to fill their big orders at the expense of the retail traders.
How do you find the stop loss orders with stop hunting?
We now know that with a stop hunt they prefer to catch as many fish as possible, so these are the people with a sell / buy order above or below the zone.
And the stop losses of the people already in a trade.
But how do you recognize this?
And how can you benefit from this?
Well the most important thing is actually wait until this move has happened.
There are a few signals that can show you that this is a possible stop hunt.
It is very important here to keep your volume indicator with your trades.
In the masterclass course, I will explain how to recognize the stop hunt exactly.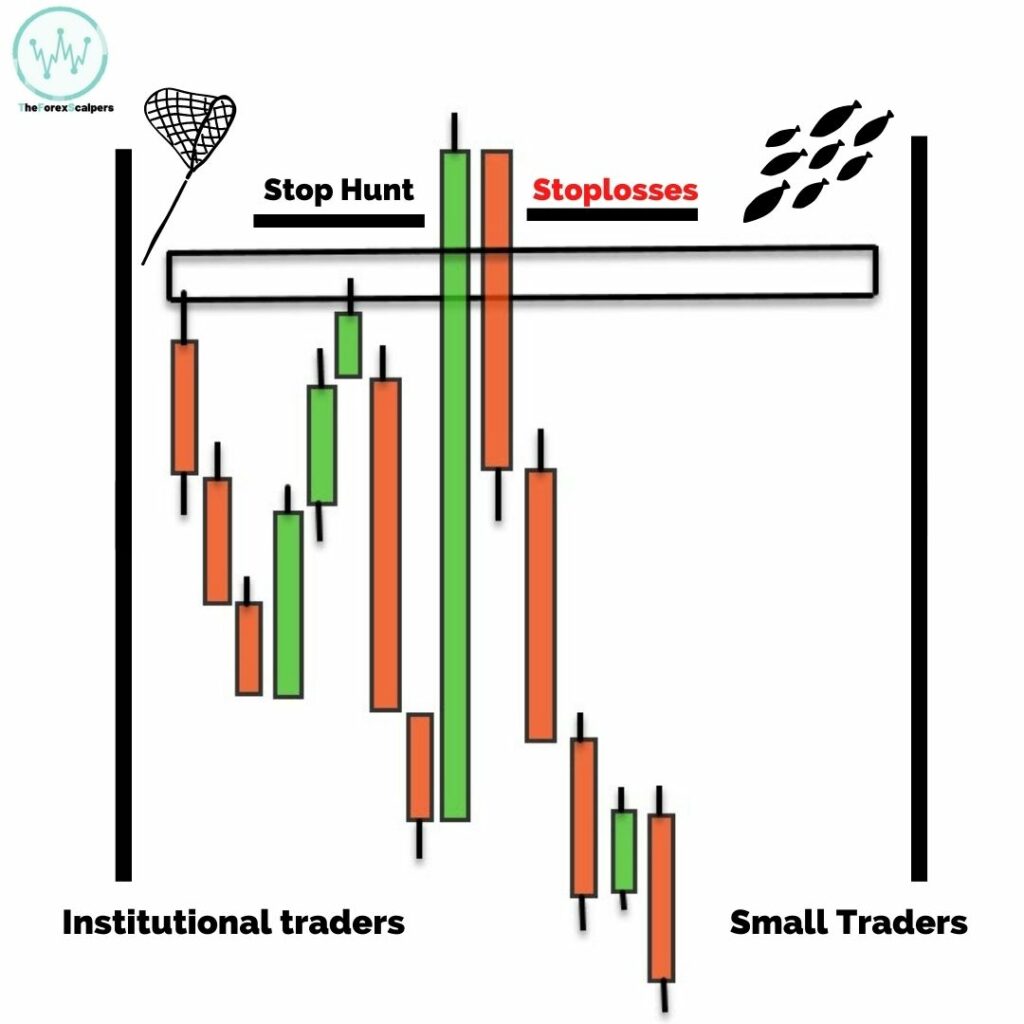 What is a stop hunt in forex?
That is why it is very important to know where these levels are, even if you trade primarily with Supply and Demand.
It is also important that you never place your stop loss with the rest of the "fish" so that you do not get caught in the "fish pool".
If you mainly trade Supply and Demand, these stop-hunt levels are especially interesting for finding good trades.
Do you want to become Success Supply and Demand Trader or want to know more about What is Stop Hunt in Forex?
If you are a beginner trader and to become a good professional forex trader. Want to know more about How forex leverage works? The Forex Scalper teaches you the best scalping trading strategy using supply and demand zones which are already traded and tested by thousands of TFS members and performs daily trades.
To become profitable from Beginner Trader and most successful Scalping trader in Supply and Demandjoin THEFOREXSCALPERS and trade with 3500+ community traders with daily analysis and educations which boosts your trading skills make you Professional Forex Market Trader.
======================
Results – Instagram
======================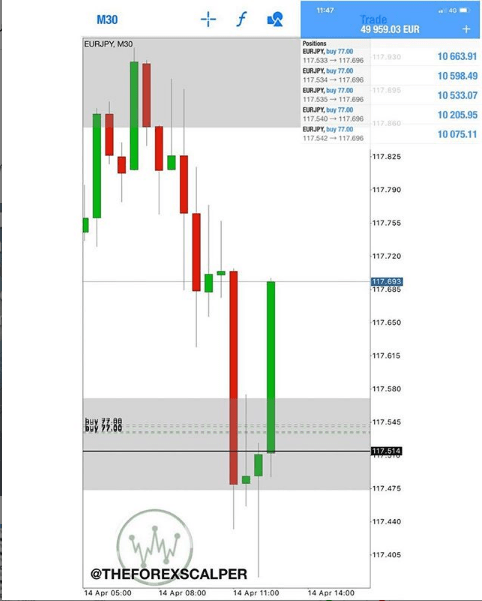 Looking for a Trusted Regulated Broker?
TheForexScalper recommends you join ICMARKET which is regulated and the most trusted broker. They provide very tight raw spread account with fast execution and having multiples deposit and withdrawal options.
Please follow and like us: