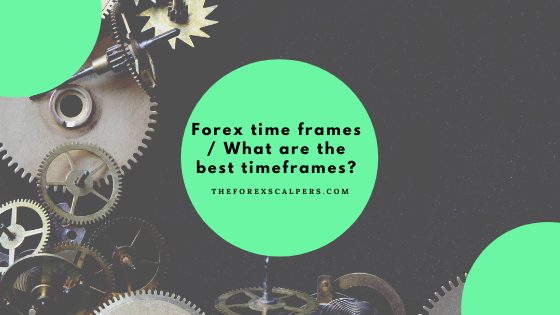 Utilizing different forex time frames, for both the novice and advanced forex traders, is a very important concept.
Both the higher and the lower timeframes are important.
We often find the momentum on the higher timeframes, and we use the lower timeframes for entries.
As mentioned, the higher timeframe gives a picture of the overall trend of that specific day and or week.
But also the lower Forex time frames on the other hand are also very important to have the right risk reward and form of entries within that specific trading day.
The main Forex time frames.

Forex timeframes are often classified as long medium and short term timeframes.
So these three timeframes are crucial to understand, the higher timeframes such as the weekly daily 4h to identify the overal trend, and the lower forex time frames to identify potential within this price range trade setup.
See below a good example of a higher timeframe 4h supply zone & a lower timeframe entry m30.
Forex time frames


Use a timeframe that matches your strategy!

Are you a swing trader?
Then you will use the higher timeframes more often and you will switch between a weekly down to a 4h base for entries.
If you are a day trader or scalper?
You will often use the lower timeframes, of course you respect the higher timeframe momentum and trends, but all your focus is on short moves that is what a scalper / day trader does.
You can think of the hour m30 m15 and some traders even use the m5 to m1 for their perfect entry timeframe.


What Forex timeframe should be traded?


As mentioned above in the previous topic, it is important to understand what kind of trader you are.
Are you a Swing trader? Or maby an intra day trader?
A day trader or maby a scalper?
Of course you can best answer this question for yourself and you can choose in which timeframes you will use.
I myself mainly scalp day trade and use a combination of a number of important timeframes.
Like the weekly daily 4h for everywhere direction or that specific day and or week, in terms of highs lows we see that the big institutions are really anticipating this and this the bias for that week or day.
And the lower timeframe within these highs lows of higher timeframe applicable to lower timeframes supply & demand zones.
You can see below a nice example from a higher timeframe low structure change in buyers direction into a few great supply zones on poundyen gbpjy.
Forex time frames
Finally click here to see my blog about how to trade gbpjpy.
Or want to know more about Forex time frames?
So if you are a beginner trader and to become a good professional forex trader.
Want to know more about how to use market profile in forex?
The Forex Scalper teaches you the best scalping trading strategy using supply and demand zones.
Which are already traded and tested by thousands of TFS members and performs daily trades.
To become profitable from Beginner Trader and most successful Scalping trader in Supply and Demand.
So join THEFOREXSCALPERS and trade with 3500+ community traders with daily analysis and educations.
Which boosts your trading skills make you Professional Forex Market Trader.
JOIN HERE TFS COMMUNITY======================
Results – Instagram
======================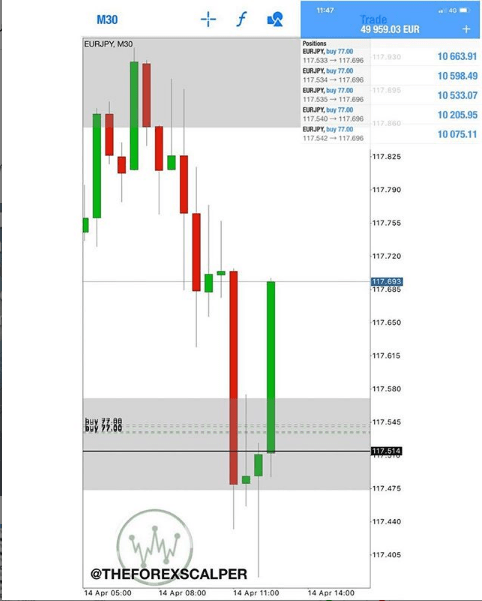 Looking for a Trusted Regulated Broker?
TheForexScalper recommends you join ICMARKET which is regulated and the most trusted broker.
They provide very tight raw spread account with fast execution and having multiples deposit and withdrawal options.
Forex time frames