Testimonials
Testimonials The Forex Scalper
When I initially came across theforexscalper's Instagram account I was blown away by the results and money that he was making. I didn't know much about forex at the time and had already spent a lot of money on signal providers and scams so was reluctant to give another stranger more of my money. After about 4 weeks contemplating it and messaging Kev during this period, at no time did he try any hard sell, only provide evidence of the groups and education that he provides. I finally decided to sign up and have never looked back since.
The information and education he has is great, from books, pdf's to webinars and tutorials. New content is always been produced, along with the website and new memberzone. I have learnt so much about forex by having access to all on offer from Kev, the community of traders that chat daily about setups and strategy is amazing in itself.
Trading Forex is very hard and takes so much patience and discipline which you have to overcome yourself, but having access to this group and working together sure does help overcome this in time.
I can't thank Kev enough for providing the support he does, always around to answer questions daily and provide his thoughts on the market.
I would strongly recommend anyone to join who wants to gain a better understanding of forex, especially scalping and are willing to work hard continually until consistent.
Kind regards
Jamie.
I can't give Kev a high enough recommendation as a mentor in forex. He genuinely cares about everyone that he mentors, offering up his time to help in private or the main group every day. He does not offer signals but instead guides you in to learning and understanding the language of the forex market in the same way that has made him so successful. All you need is the determination to keep learning and you will succeed in the ForexScalper community under Kev's guidance.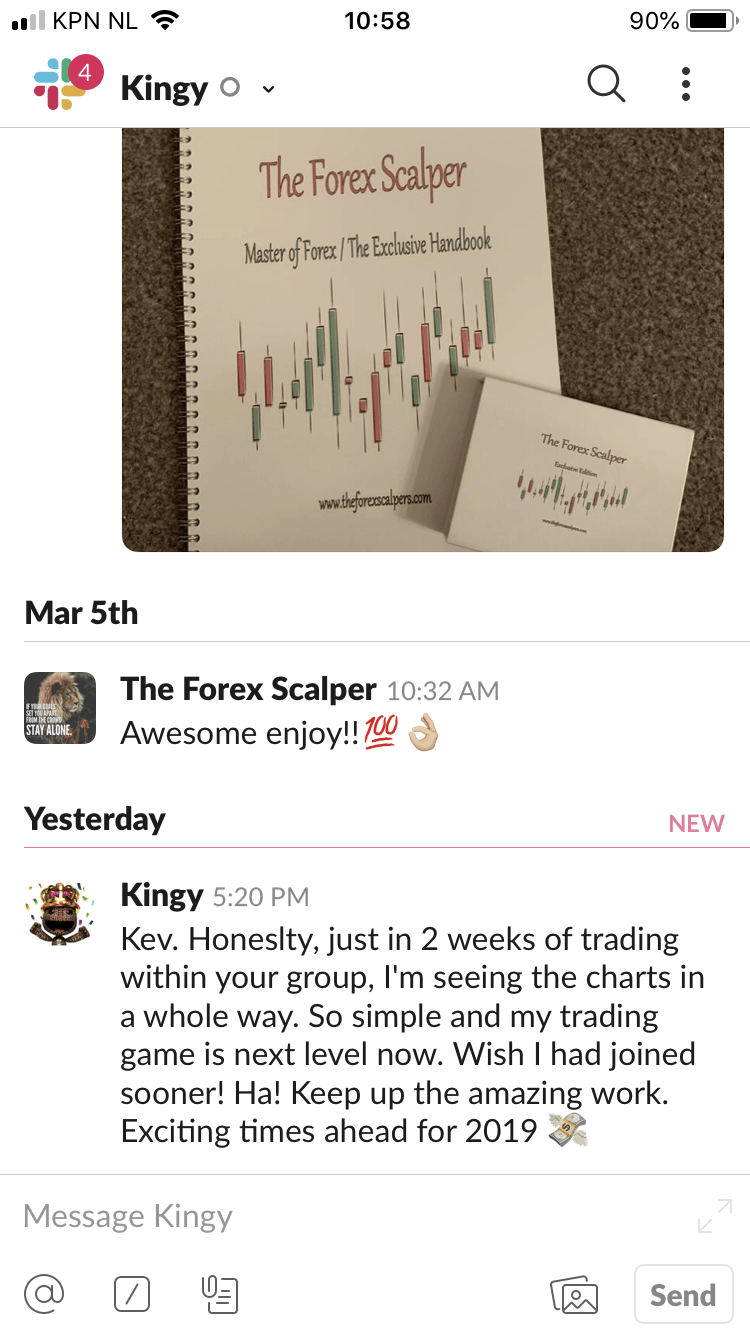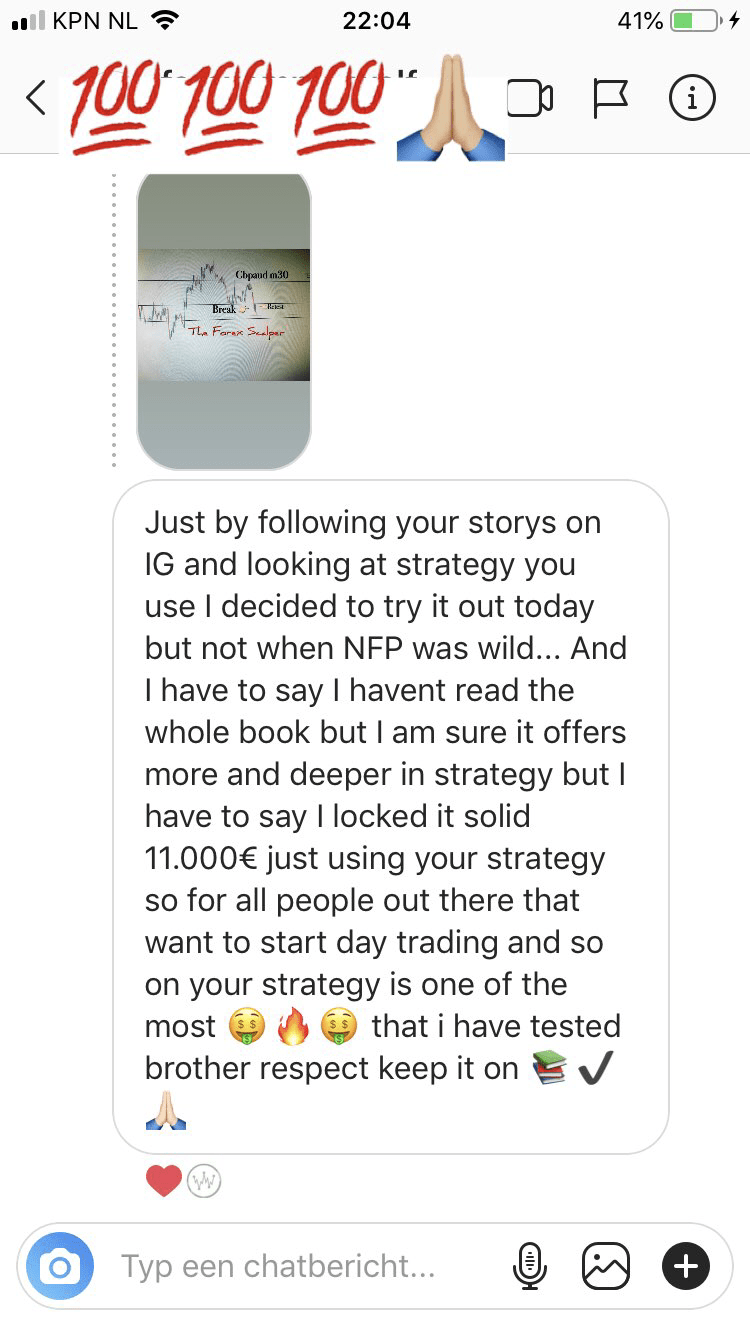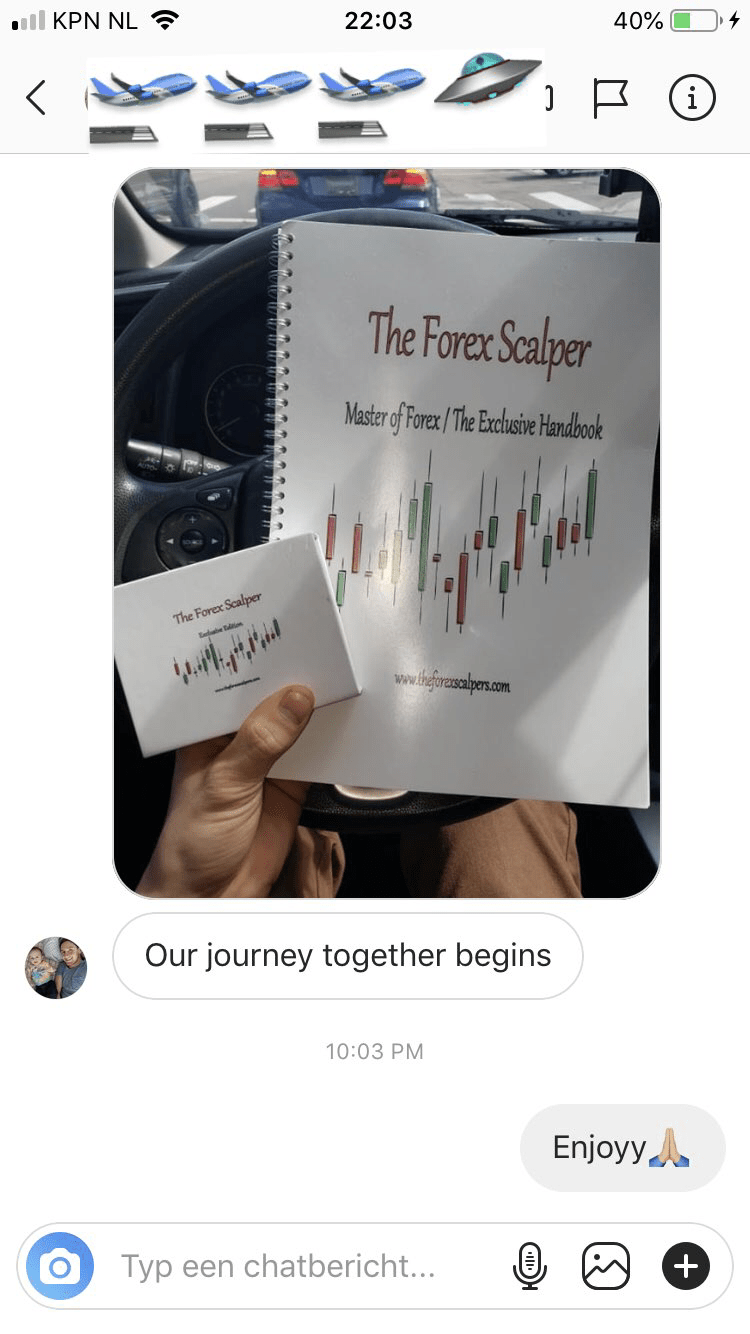 Hello kev (theforexscalper) I joined your team in last month, the knowledge which you provide us is amazing… whole memberzone is full of knowledge..
You are always against the signal providers, so you always force us to study and doing  hard work..
I am very lucky, because I got mentor like you. You are very helpful. You cleared my each and every doubt.. Everyday I am improving my win rate.. You always ready to help newbies like me.. $250 is nothing, you can charge $2500 like other mentors.. But I know your motto is to help people and not to earn from them..
You are really legend man.. I cant thank you enough.. I got key to the treasure in form of you.. You are the most down to earth person ever I seen.. Thanks a lot for your great work and love you!!
Hi Kevin AKA TheForexScalper (one of the best in the world)
I am writing this email to you to convey my regards to you. I have been trading for a while, but I was never been consistent. I was unaware of what exactly I  was missing on. But since I got in contact with you and joined your mentorship, things have changed.
I have been more consistent and more disciplined with my trading. There are 1000s of strategies and mentors available but I am sure that I got my hands on the best mentor. For other mentors, mentorship is just another another source of income, but for you its a passion to help others and see them growing.
I am not the only who is been benefited under your wings. There are a lot of other members who have gained a lot of knowledge and skills from you. All the members are just like a family member and always there to help each other and improve others. I haven't seen this closely knitted group ever before.
I can recommend your mentorship to anyone even though if they know nothing about Forex. Your mentorship program is suitable for everyone as long as they are dedicated to forex as much as you are dedicated to forex and to your student.
I can write a lot but would like to end with A big big big Thanks for changing my way to look at the market and giving new direction to my trading.
Keep trading and keep growing white helping others to grow.
—
Thanks and Regards private member, Instagram (private)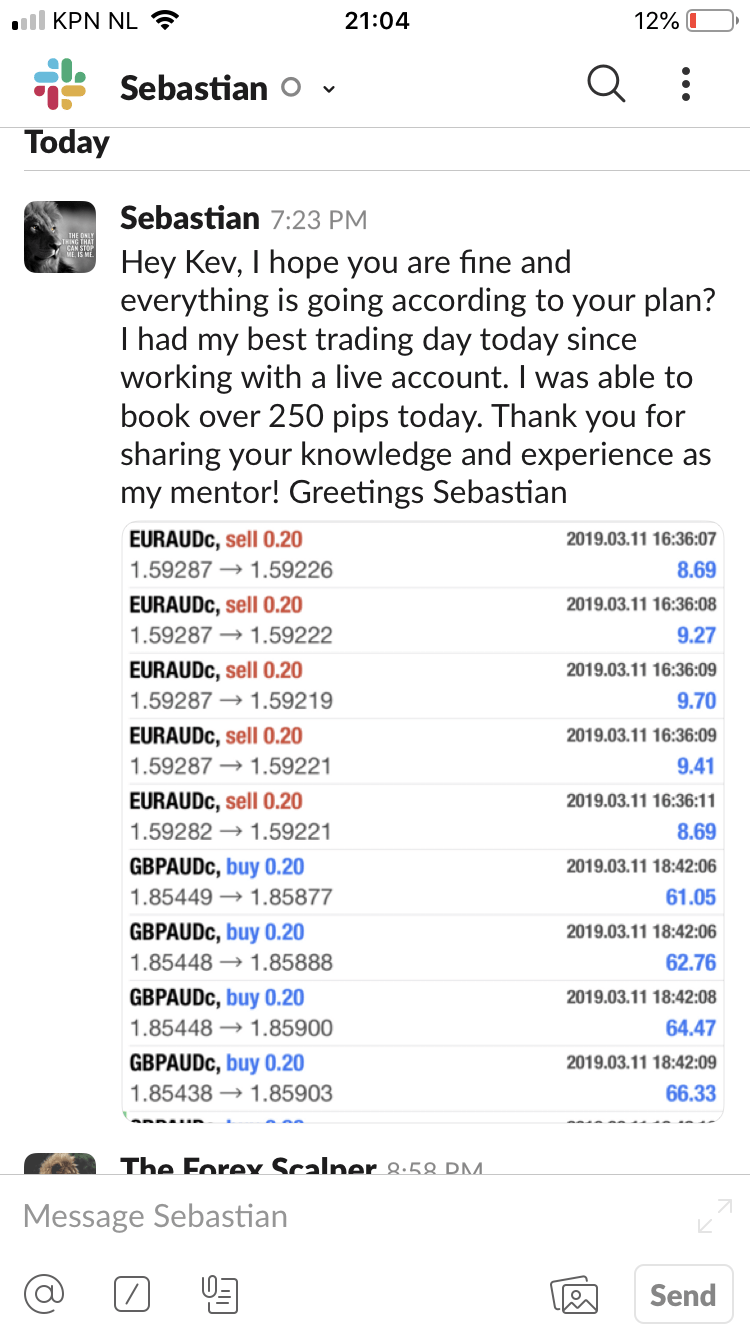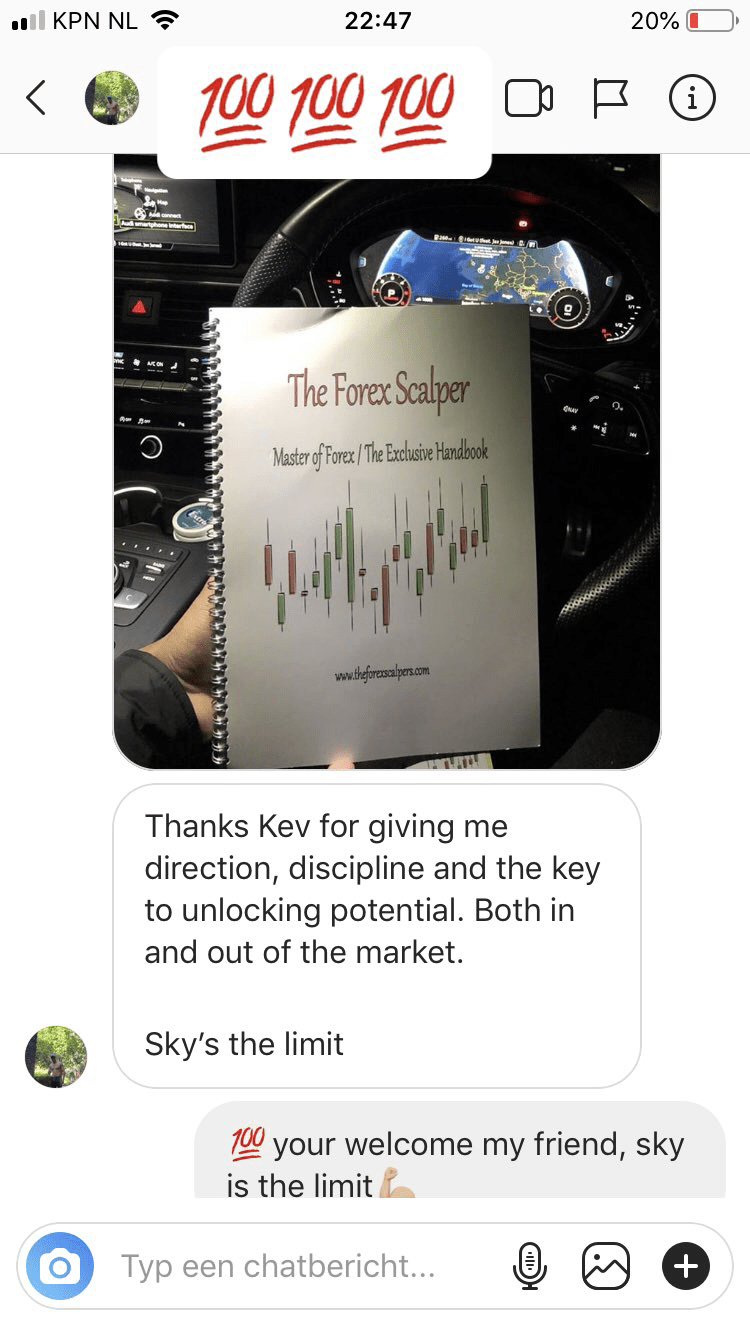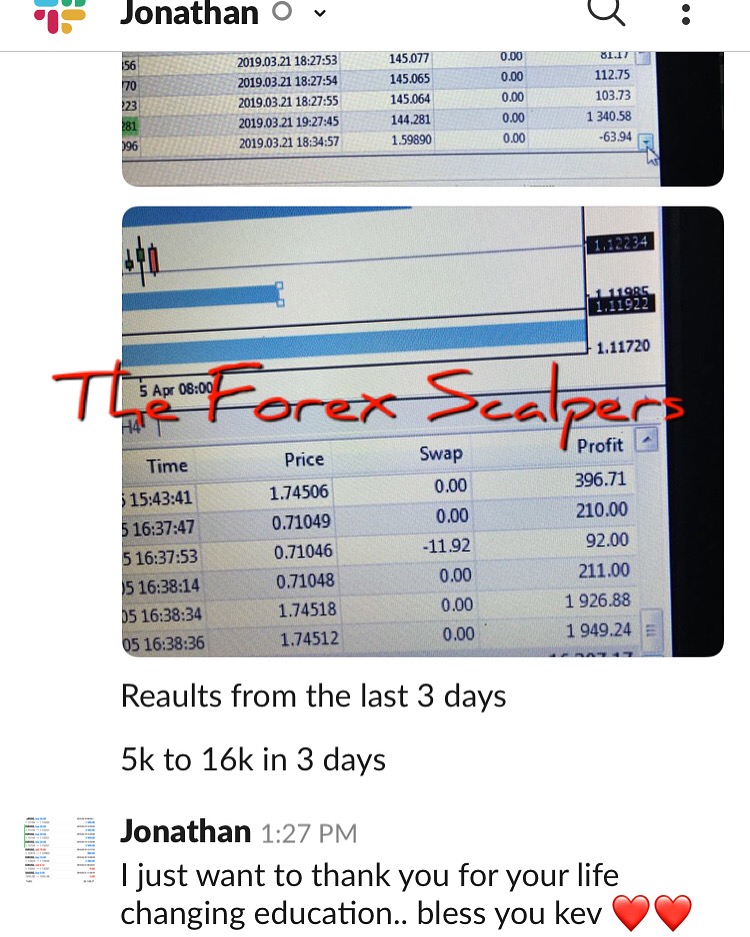 I was a fx broker back in 2009. I have not traded in a long time and I needed a refresher. The methods that I have learned here I was reminded of how the traders at the bank used where I had worked in Germany. The methods make a lot of sense. Plus I was also exposed to a great community of positive people all with the same goal of becoming better traders. I love that. Keep up the good work. Grace and peace my friends. —
Frank Martinez
The first time theforexscalper got to my attention, whas during my search for more in depth knowledge on approaching the markets. Before, I had a strategy that actually cut my growth in halve. From there on I decided it whas time for honest advice, no double agenda's, no teachers with tendancy of claiming you should trade via a certain platform. I saw some screens, on his paige which got me excited. No more lags… I thought. I joined the team for a price which untill today I still consider a bargain and took my time printing out advised ebooks and from there on I followed his steps using demo and sim sessions. Now I actually can say I'm profitable. Depending on the effort you are willing to put in and the discipline to keep training over and over again this could be obtainable by a non-skilled person (like I whas) to within a couple of months. Besides getting loads of additional info you can also contact him directly and as down to earth as he is, he will surely answer all your questions within fair time. I'd recommand his coaching to anyone who is willing to put in the discipline and dedication to become a part of the small group of profitables. Don't join if you are looking for signals, bump your head elsewhere.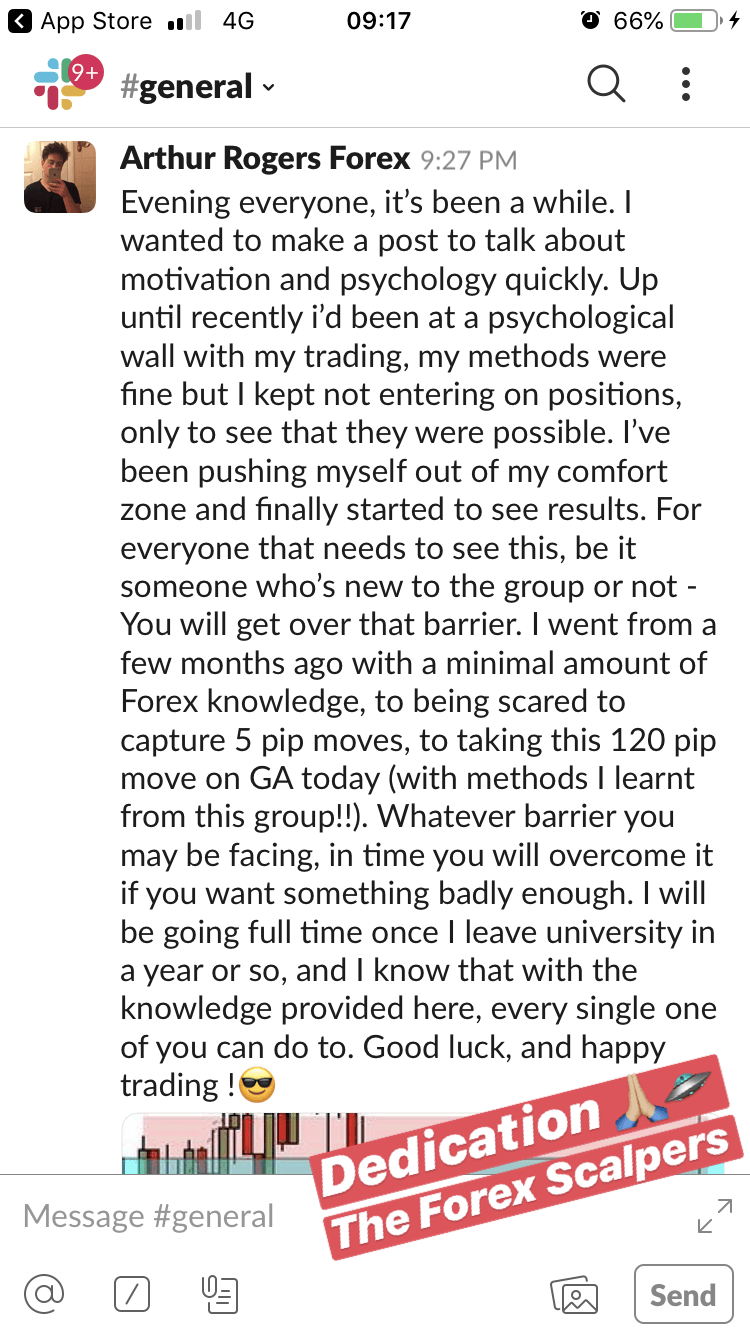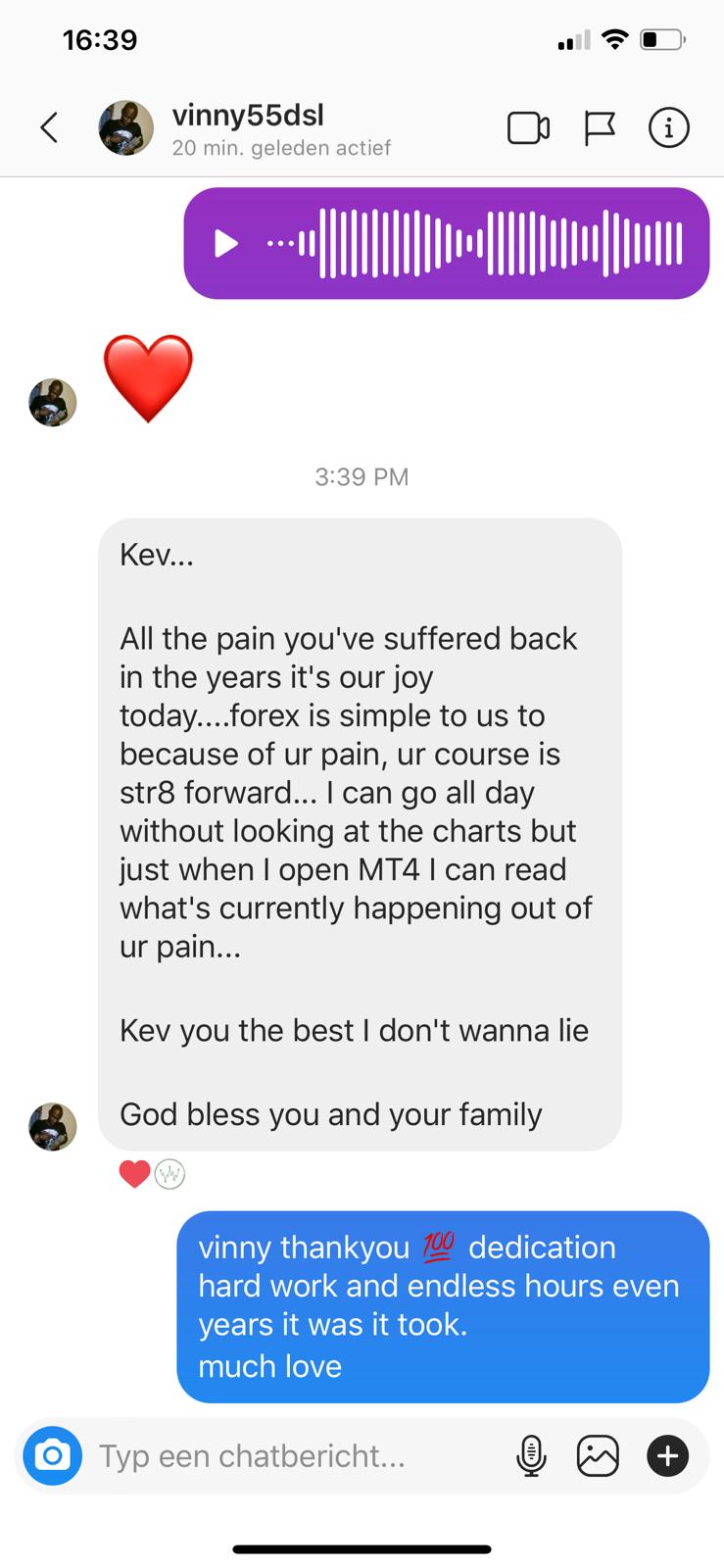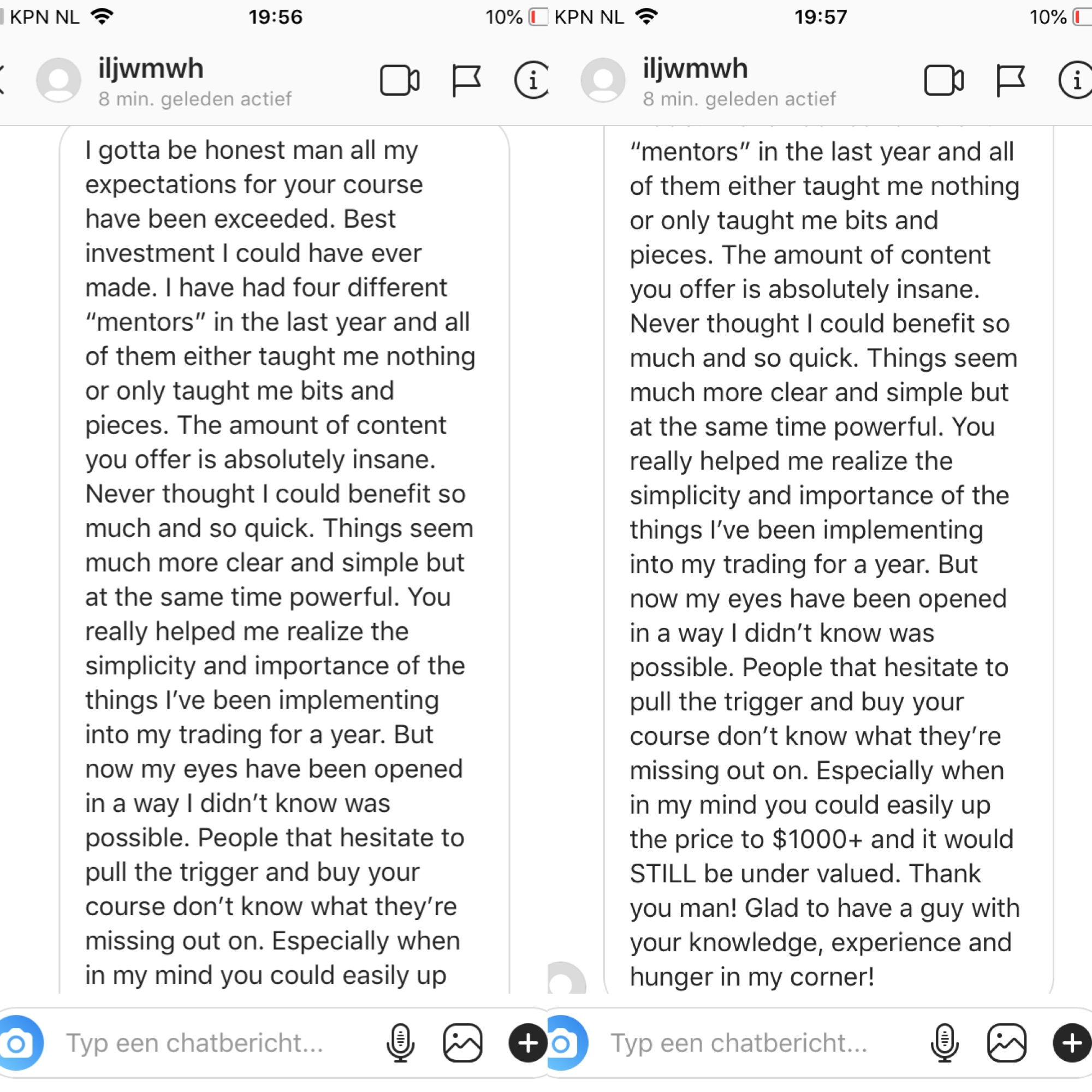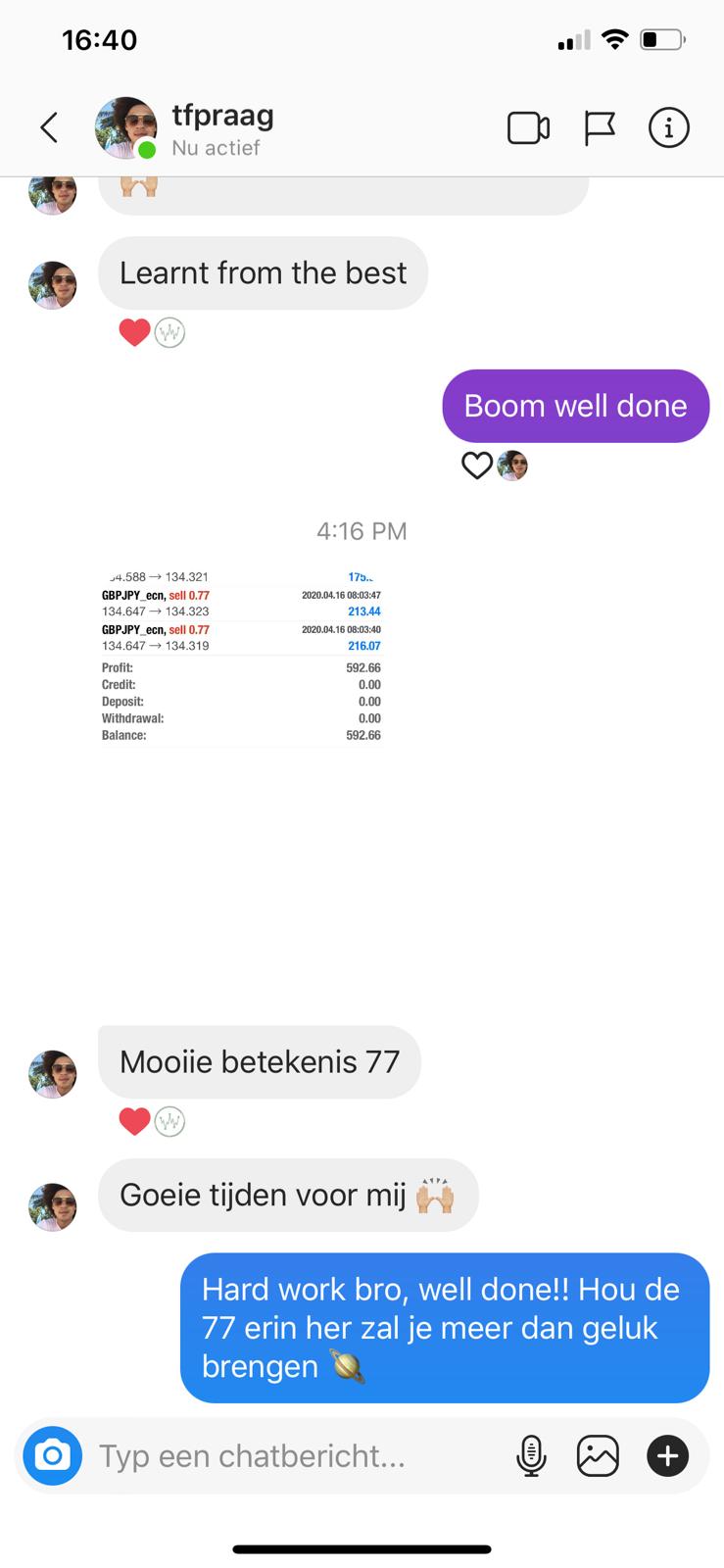 Hello everyone, first of all something about me, I'm from Colombia and I'm an oceanographer for over 18 years, so finance or things like that was not in my field of action, until about 6 months ago I started working in forex, and before to belong to this team, I studied in two other trading academies, and if I learned the basics, some strategies, and some tools, but it was basic and I wanted something more, since I started in this team about 3 weeks ago, I saw a total change in my way of trading, because I have learned to read the market, and the most important thing is to learn why things in the market, something that is not really taught in other places, and as a result of that new teaching, I had my biggest profits, I stopped losing and I have managed to do almost 30% of my account in one day and I feel that I am learning beyond the basics, and with much more security when making a trade, I feel that I am in a magnificent team, a community that of all they go to the same side and with mentors who have the same vision that I have or that I was looking for, and now if I am reaching the goals and objectives that I had drawn when I started working with forex. It is very important to be disciplined and work hard to achieve things, nothing is given, but as the saying goes, do not give away fish but teach fishing, and that is exactly what happens in this great community
I have been trading for over 2 years and was looking for a mentor and a team to work with to produce consistent results from a tried and tested system. When I was joining The Forex Scalper I was in two minds because in this day and age a lot of people can talk a good game but cannot actually perform at all. Within 1 week of joining I knew I was in the right place if I was ever going to succeed in Trading the Forex Market. Our mentor teaches us to search and identify opportunities for our self. In time and with practice I will be consistent in identifying opportunities and executing at the right time. The strategy is so simple and yet so effective. We have live sessions to help us learn and also with have so much information to go through and learn. Best of all if you email The Forex Scalper he always gives you a response!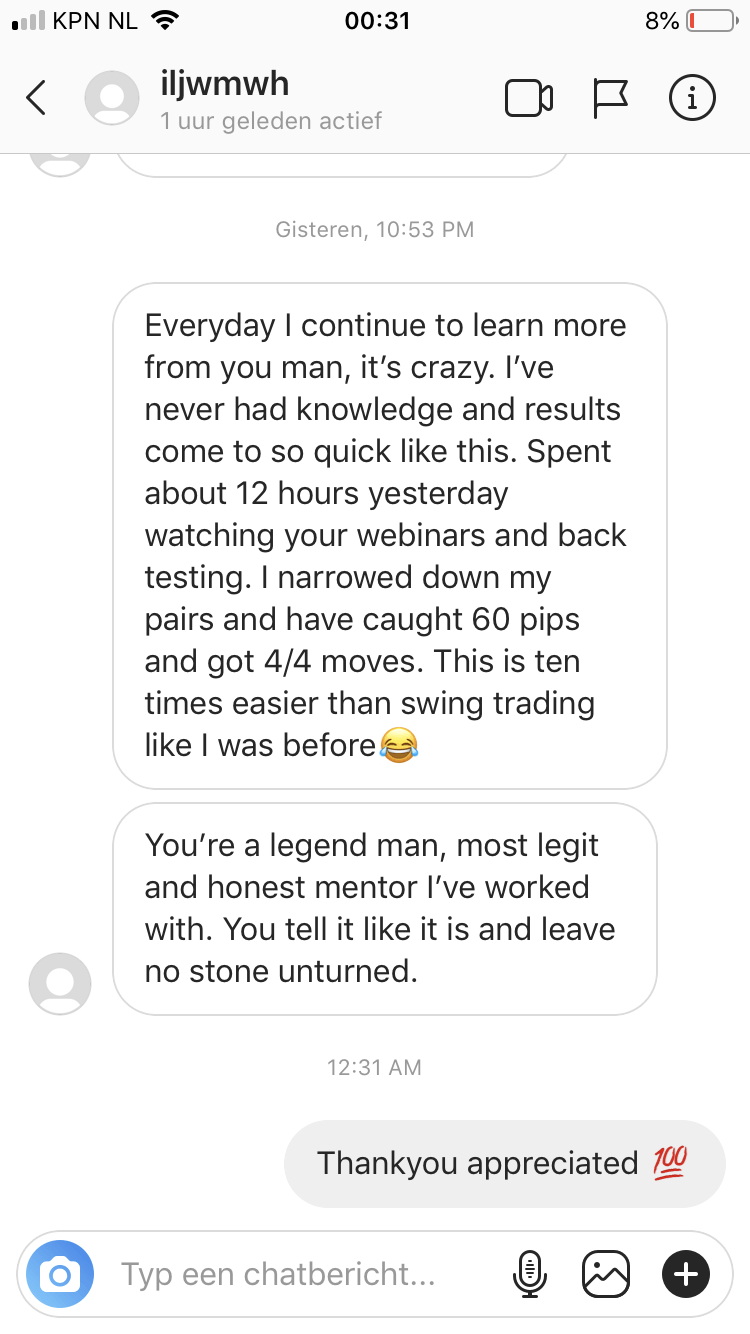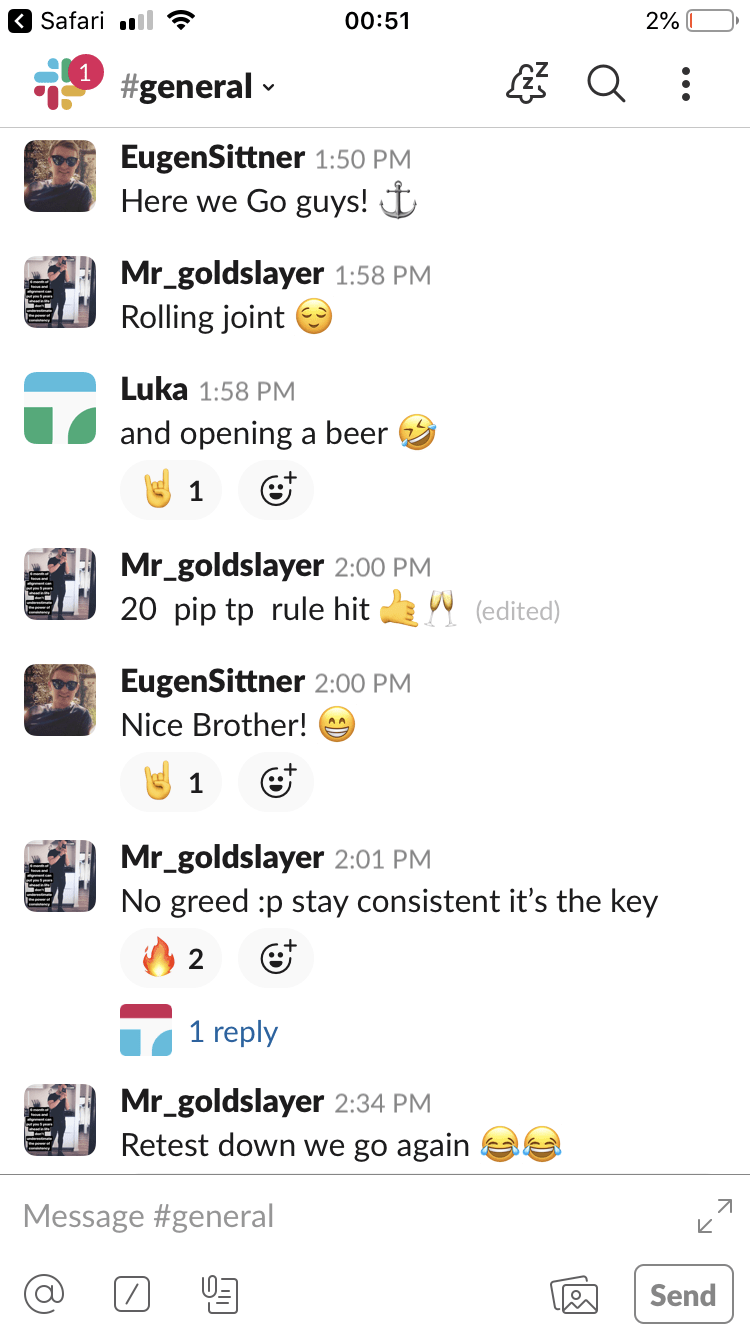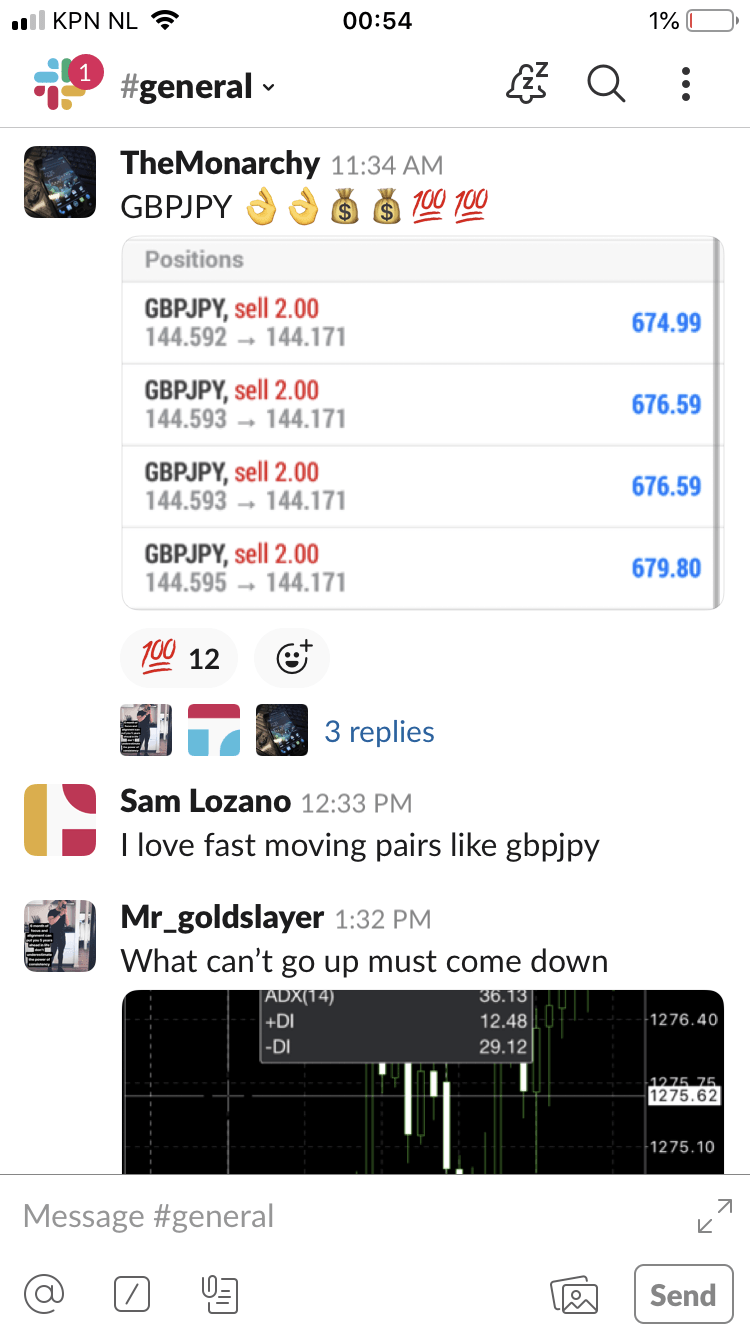 Firstly, I would like to start off with what a great and humble guy Kev is. Not only has he spent many years mastering the craft of the Forex market but he is willing to pass his knowledge on to such a great community for such an amazing price! The content which is provided is so valuable. The community he has built is incredible, everyone is there and willing to step out to help whenever you are in need. We are asked to upload our weekly roadmaps for Kev and his mentors to look and advise where you could make improvements, aswell as bad trades.
If you are considering joining and unsure, I would highly recommend dropping Kev a message as it will probably be one of the best investments you could make in forex education.
This is a genuine community. Since joining I have made huge progress in my personal progress as a retail trader. Everything from the daily updates, advice and market discussions to the ability to openly/privately talk to other traders – from experts to beginners – is priceless. 100% recommended.