Forex Scalping is very popular, especially in recent times, a kind of Forex trading strategy which is of great interest to beginners in the Forex market.
How are beginners are so interested in that? Well, it should be noted that this approach is not a thought-out Forex strategy, and to use no need to have many harsh and giant experience and profound knowledge of the workings of the Forex market.
But only for beginner traders, it's most convenient. But most experienced traders, who have long and firmly formed their own niche on the market, that they quickly resolve using sharpened trading techniques that have been established personally.
This is the essence of Forex scalping, It is an intraday approach in which FX trader opens number of orders for a short period of time. Sometimes, just for a few seconds and minutes. The idea is to get some pips. That's why it's called scalping they want to take the whole top of the slice.
But you do need to satisfy some requirements to use it even for a beginner. As we know, the Forex market never offers us the chance to win without risks, but you can slightly every those risk after certain conditions.
Firstly, it's your broker for Forex Trading. When scalping, it's necessary to choose one that's favorable. The tight Spread and less commission like ICMARKET (Join Here) has raw spread.
For example, you need a currency pair that has huge liquidity, like EURUSD. Without this, the conceived approach would be difficult to execute.
You have to configure your SL "Stop Loss" order correctly. It must reduce the losses with a scalping process, which are sure to be in such a volatile game.
To become a profitable and most successful Scalping trader in Supply and Demand join THEFOREXSCALPERS and trade with 3500+ community traders with daily analysis and educations which boost your trading skills make you Professional Forex Market Trader.
======================
Results – Instagram
======================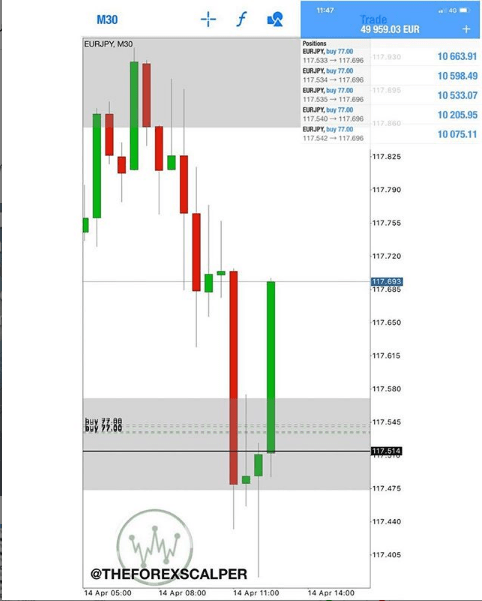 Please follow and like us: