What is US Dollar Index (DXY)?
You've undoubtedly heard of the popular Dow Jones and S&P 500. But you also heard of the index for the US Dollar this is used to calculate the strength or weakness of the US Dollar (USD) against a basket of other currencies, as well as the aforementioned price indices.
This index is very useful against the displacement of a variety of highly exchanged currencies in the creation of the US Dollar. Currency Basket contain EUR, GBP, JPY, CAD, SEK and CHF. It is highly inclined towards the euro, as this unit constitutes 57.6 percent of the basket weight.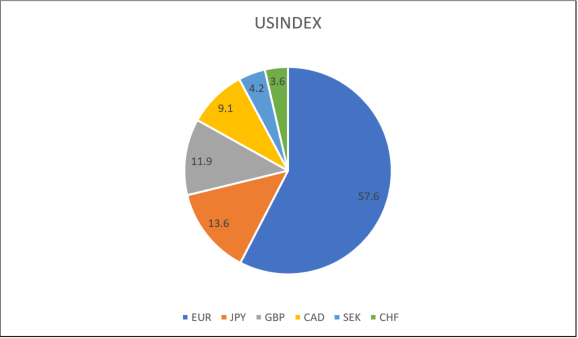 It's used by experienced Forex traders to diversify spot trades in the USD. The index is often used to trade EURUSD as the pair and DXY are going in opposite directions. When EURUSD increases, then the USDX will decline. You should be aware of that fact. And given that the US dollar index is heavily weighted to the EUR, it may represent the euro 's movement on the Forex market to some degree.
Suppose you trade EURUSD chart, the pair is moving in upward trend, so DXY will moving toward downward trend because both are in opposite direction, the index must be in a downward trend. If this finding is verified so you can take a long trading position on the EURUSD.
Do you want to become Success Forex Trader?
The Forex Scalper teach you best scalping trading strategy using supply and demand zones which is already traded and tested by thousands of TFS members and perform daily trades.
To become profitable from Beginner Trader and most successful Scalping trader in Supply and Demand join THEFOREXSCALPERS and trade with 3500+ community traders with daily analysis and educations which boosts your trading skills make you Professional Forex Market Trader.
======================
Results – Instagram
======================