Having a well outlined and easy-to-follow strategy can make the difference between success and failure as you enter the field of forex trading where personal decisions turn into gains or losses. A forex trading strategy, simply explained, helps to keep you disciplined. Trading is a business and should be regarded as such. Just as a business has a standard operating procedure to keep things running smoothly, so you have a disciplined trading plan to remain.
Before you start trading, having a Forex Trading plan is much like having a map before you start travelling. Trading in the forex without a trading strategy can be a daunting experience even though you have experience trading in a demo account until real money is on the track. In essence, having a trading plan helps traders treat forex trading more like a business. Most people who are interested in forex trading already know that someone who runs a business usually needs a business plan to have a structured base on which to attain greater success.
A forex market trading strategy isn't really any different from any other plan you can envision. It is a sketch of your planned trading activities, such as an online to-do list when it comes to trading forex. The main idea of the trading plan is to develop a set of rules to which you will adhere, and how you will implement them. Once you have the rules written, it is much easier to apply them as there is a clear action plan on how they need to be followed.
Your trading strategy will include a checklist that you are following; this should include items that you are searching for in the market and what you want to see before you start a trade. If you can tick all the boxes then you are joining the market, otherwise, you must hold off until your edge of trading appears again. In fact, you can formulate your entire trading plan as a checklist; this will make it a smooth format that allows you to quickly decide whether any prospective trade setup is worth taking.
======================
Results – Instagram
======================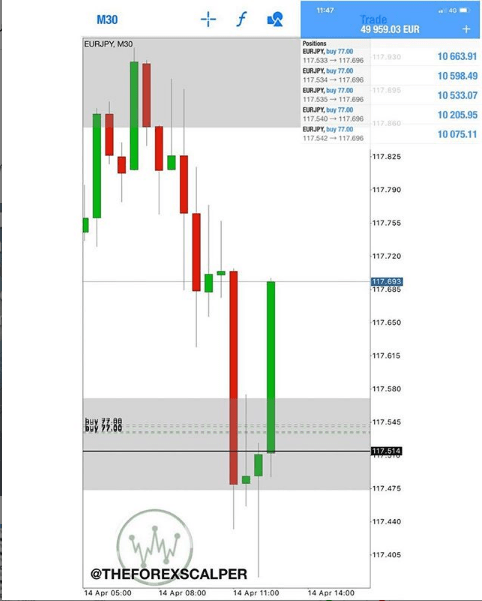 Please follow and like us: