When you hear about the Forex market, you tend to think about a special realm in which you can easily get rich. Many people are curious about Forex trading. However, they are unsure of how forex works and how much money in Forex Market. They tend to take help from forex Mentorship or forex online trading courses.
One may also feel curious about how much money is actually being transferred in the forex world and whether it can help a trader reach their financial goals or not.
As far as forex is concerned, there are lots of doubts to be cleared. The amount of money in the Forex Market is one such doubt that we shall look to cover in this blog. In forex, theirs is always something to learn. Each day brings more chances to enhance your strategy and getting started now is never late.
How much money in Forex Market
Forex is not confined to a single country or a location. It is a trade done on a worldwide basis and involves currencies from all across the world. Buying and selling currency is big business. The Forex Market has more than $5 trillion in trading that too on each day. The amount is around 25 times the volume of the total global equities being traded every day.
The question that arises from this is why Forex is so huge. The reason is that the market is never stopping its trading operation. When a market closes, another opens and the process continues forever, day and night. And there are traders from all across the world which means Australian forex traders can trade in the markets of North America and North American traders can try hands in some other country's market.
Another prime reason for so much money in Forex Market is that currency trading is always in high demand by central banks, global businesses, and international trade. A country's bank will often try to shore up its national currency. And the best and safest way to do this is by trading currency in the open market. Global operations utilize Forex trading to reduce the risks of foreign market operations.
The types of currencies being traded
As you study in the forex trading course for beginners, the forex market involves several currencies from different countries of the world. However, most of the volume swings in a few of them. They are the major currencies. These are:
USD: United States / Dollar
GBP: United Kingdom / Pound
JPY: Japan / Yen
EUR: Euro Zone / Euro
AUD: Australia / Dollar
CAD: Canada / Dollar
CHF: Switzerland / Franc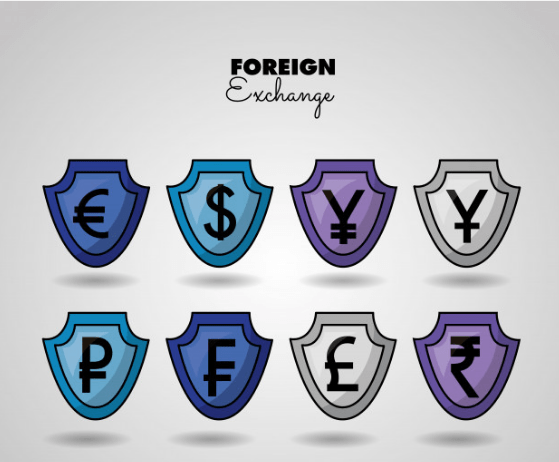 One important thing to note here is that in forex, currencies are always traded in pairs. The major currency pairs of the market are:
USD/JPY: United States / Japan
GBP/USD: United Kingdom / United States
AUD/USD: Australia / United States
USD/CHF: United States / Switzerland
EUR/USD: Euro Zone / United States
USD/CAD: United States / Canada
As you can see, the list is not never-ending. There are many combinations that also include several unique pairs. These incorporate the currency of an emerging economy. Some examples are Thailand and South Africa.
In Forex, you are betting on one currency as compared to another one.
How much money do you need to start?
As a forex mentor or a trader, the amount of money you need to start trading in forex depends on various factors. This includes what you are trying to aim at. All in all, you need to consider the personal circumstances, trading style, financial status and your style of trading. The amount also depends on how well you can bear the risk and how good you are in risk management. A general rule is that you should not be risking more than three percent of the money you have in your account in each trade. Many traders start from few dollars and slowly climb up the ladder making more huge trades from their earnings. Others take a chance to go all-in with lots of money to try their luck. No matter whatever you do, always invest while having some of the money in your account to avoid going bankrupt.
Conclusion
Forex has lots of money in it. Every day millions are traded, transferred, purchased and sold. Hence, there is no shortage as far as money is concerned. As an ambitious trader, you should not think about forex as a trading platform that has less money. It has a scope beyond your dreams. As a trader, if you take steps wisely, you may make a lot of profit. The idea lies in being patient, staying educated and making the right move at the right time.
Please follow and like us: