how to read order flow
Are you tired of staring at order flow charts and feeling like you're watching a foreign language movie without subtitles?
Fear not, my friend!
I'm here to guide you through the murky waters of order flow analysis with a healthy dose of humor.
First things first, let's define what an order flow chart is.
Simply put, it's a visual representation of the buy and sell orders in a particular market.
It shows you the flow of orders, hence the name "order flow chart".
Easy enough, right? Now let's dive into how to read one.
The Steps:
Step 1: Take a deep breath and try not to panic.
I know, I know, order flow charts can look intimidating at first glance.
But don't worry, we'll get through this together.
Step 2: Identify the "bid" and "ask" columns.
These are the two main columns you'll be focusing on. The "bid" column shows you the highest price that buyers are willing to pay for a particular asset, while the "ask" column shows you the lowest price that sellers are willing to sell that asset for.
Think of it as a game of chicken – the buyers want to pay as little as possible, while the sellers want to sell for as much as possible.
Step 3: Look for patterns in the order flow chart. This is where things get a little tricky. You'll want to keep an eye out for things like large buy or sell orders, sudden shifts in the bid/ask prices, and volume spikes. These can all be indications of market sentiment and potential price movements.
Step 4: Remember that order flow analysis is not an exact science. Despite your best efforts, you're not always going to be able to predict every market movement. Sometimes the market will do its own thing, no matter how much you try to read into it.
Step 5: Don't take yourself too seriously. Trading can be stressful and overwhelming at times, but it's important to remember to laugh at yourself every once in a while. You might make mistakes, but that's okay – we all do. The important thing is to learn from them and keep on truckin'.
how to read order flow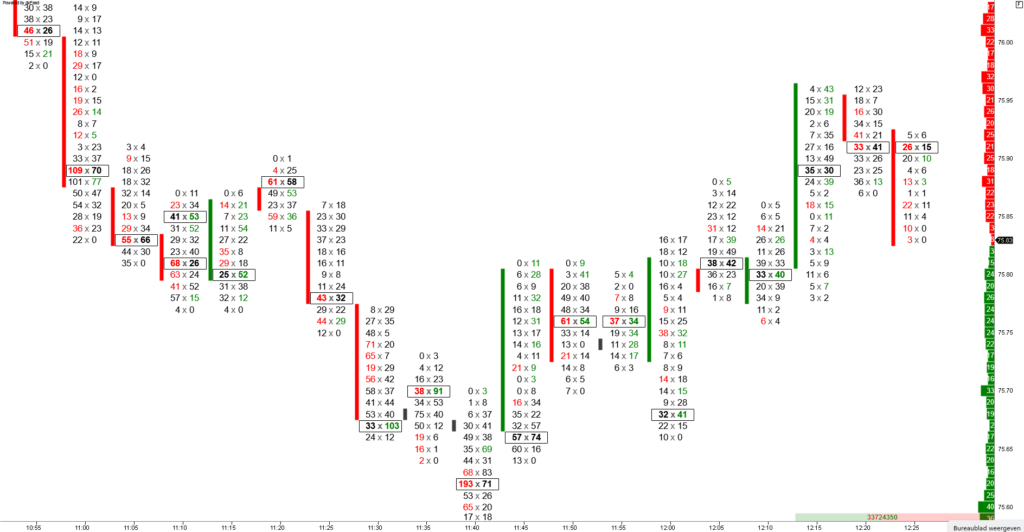 Remember
And there you have it, folks! A (hopefully) humorous guide to reading order flow charts in trading.
Just remember, take a deep breath, keep an open mind, and don't forget to laugh.

Happy trading!
---
The Forex scalpers / how to read order flow?
Are you looking to take your trading skills to the next level? Or want to know more about how to read order flow
Look no further!
Our comprehensive trading courses and dynamic community provide the resources and support you need to succeed in the financial markets.
Our experienced instructors will guide you through the fundamentals of trading and help you develop a personalized strategy that suits your goals and risk tolerance.
By joining our community, you'll have access to a network of like-minded traders who are dedicated to helping you achieve your goals.
Our members-only slack provide the perfect platform to exchange ideas, discuss market trends, and collaborate on trades.
Don't wait any longer to start achieving your trading dreams.
Join our courses and community today and take your skills to the next level!
Are you looking for a Trusted Regulated Broker?
TheForexScalper recommends you join ICMARKET which is regulated and the most trusted broker. They provide very tight raw spread account with fast execution and having multiples deposit and withdrawal options.
Please follow and like us: