Support and resistance levels are points in the market where the price has a high probability of reversing. Knowing where these levels form and the reason why they form. Can help you in predicting when the price is likely to reverse and start moving in the opposite direction.
Support and Resistance Levels
I always start drawing my support and resistance levels on the linechart.
Because I think that I have more overview where the levels are exactly.
Below you can see an example of a line chart and how I determine my support and resistance levels on this line chart.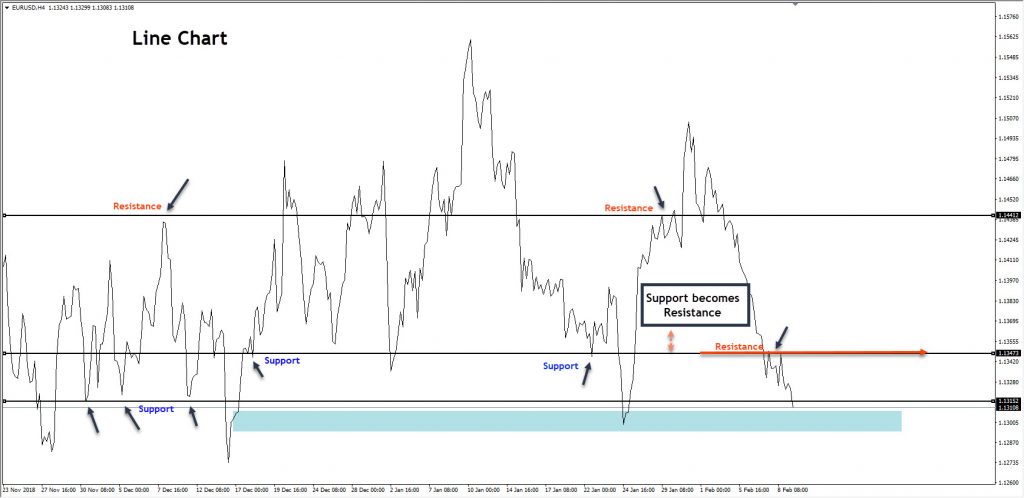 Linechart Support And Resistance Levels
The Support and resistance levels get their name from what they're expected to cause the market to do upon being reached. Support levels are supposed to support the market and stop it from moving lower. Whilst resistance levels are supposed to stop the market from moving higher. Thus causing it to resist higher prices. Because support and resistance levels cause the market to do different things. It means they always form either above or below the current market price.
Support levels always form BELOW the current market price. And are points where the market has a higher probability of reversing back to the upside.
Resistance Levels always form ABOVE the current market price and have a good chance of causing a reversal to the downside.
Now look at the example below.
Now that I have changed the Linechart in the candlestickchart you see it all a bit better.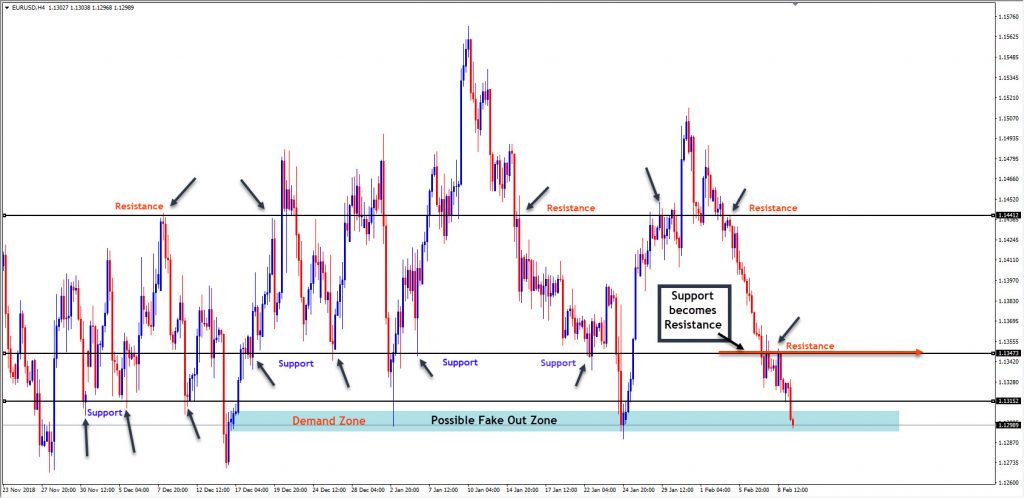 We know for sure that these levels are actually support and resistance levels. Because they all caused multiple reversals to take place. And we know that they are specifically resistance levels due to the way they are all found above the current market price.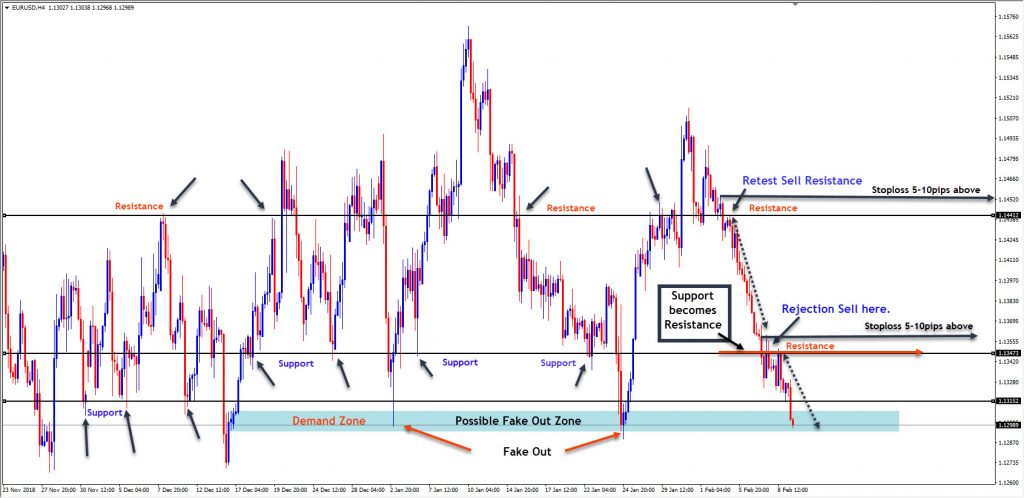 Support and Resistance Levels
In combination with reading the candlesticks, understanding what a fake out is and how you can recognize it. If you understand what a retest is, and ofcourse good risk managment you can be successful with this strategy.
I have outlined the above chart for you.
Especially in the way I view the market and act on it.
Take advantage of it and keep practicing to read the market perfectly.
Just like you will do with a good book.
Looking for good Forex education? Look at www.theforexscalpers.com
The best Broker? Look at IC MARKETS.
Please follow and like us: