Trendlines
A trending market is one in which price is moving in one direction.
Ofcourse, price may go against the trend every now and then. But when you looking at the longer time frames it would show that those were just retracements.

You can often recognize trends at higher highs and higher lows at an uptrend and Lower Highs and Lower Lows in a downtrend.

Below I have a example of an uptrend.
This is the pair of EUR / USD and the time frame is the daily.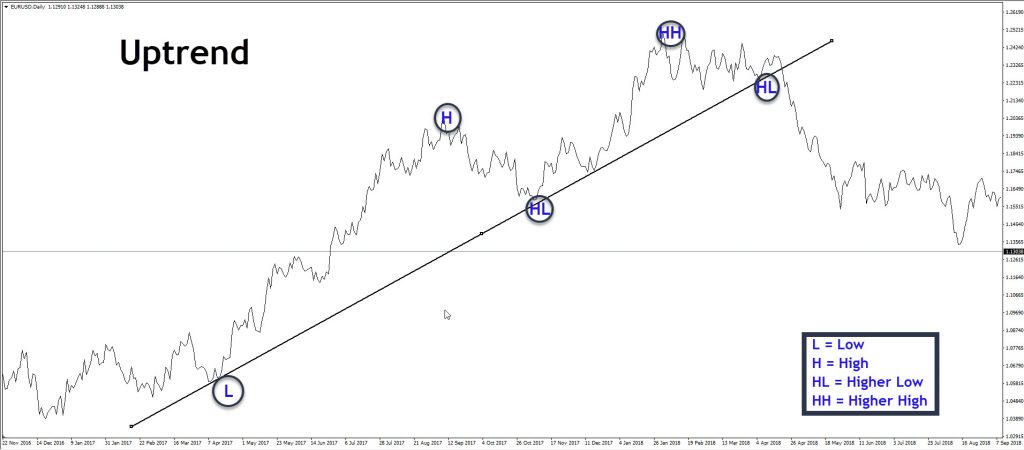 Trendlines
I always start by looking at the line chart.
This is because I can easily recognize such patterns in this way and also because I like it a bit better to draw my lines.

You can see the Highs and the higherlows on the image above.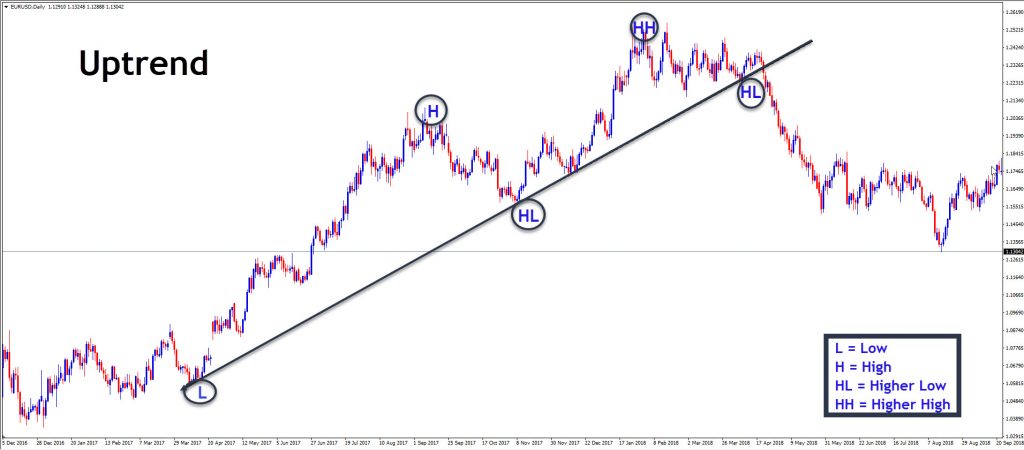 Trendlines

Mostly, in an uptrend you will see a obvious pattern of HH and HL from the market's swing points. And in a downtrend you will see a obvious pattern of LH and LL from the market's swing points.
We can see an uptrend was in place in the chart above. As you can see from the clear pattern of higher highs and higher lows.


If a market is trending lower, I want to pay close attention to the recent swing highs. And in an uptrend we will focus on the recent swing lows. We do this because it not only shows us the overall trend. But it also shows us via the price action if the trend is still intact or not.

Trendlines
For instance, if you have a series of Higher Highs and Higher Lows as in an uptrend. When you see price break down past the previous swing low, it's a strong indication that the uptrend might be ending. Conversely, in a downtrend we see Lower Highs and Lower Lows, and when price breaks above the previous lower high. It's a strong indication that the downtrend might be ending.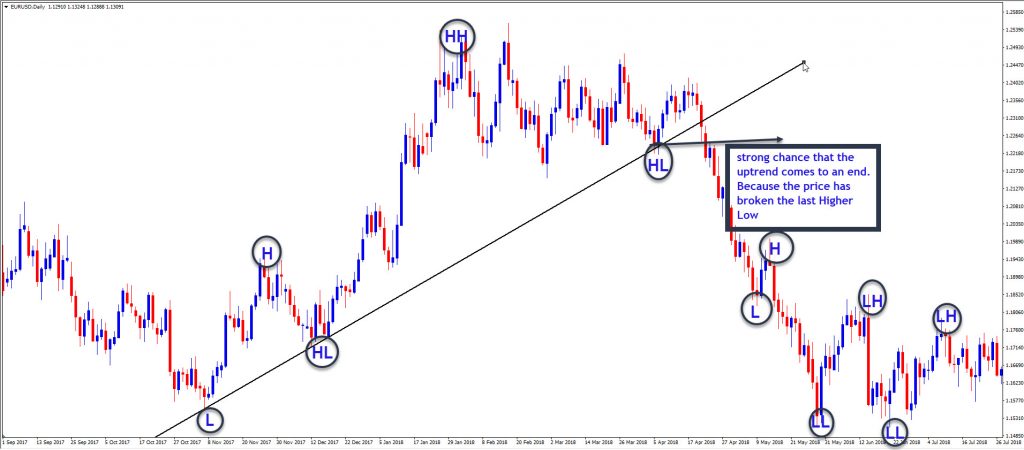 Trendlines

Finding the market trend is tricky, especially for beginning traders, and most traders will find this to be a sticking point in their trading development. It's OK to understand various entry triggers and setups, but if you're trading against the dominant market bias, your probabilities of making money decrease dramatically. There is always a bias, and as beginner traders especially, you would be well served to stick with it.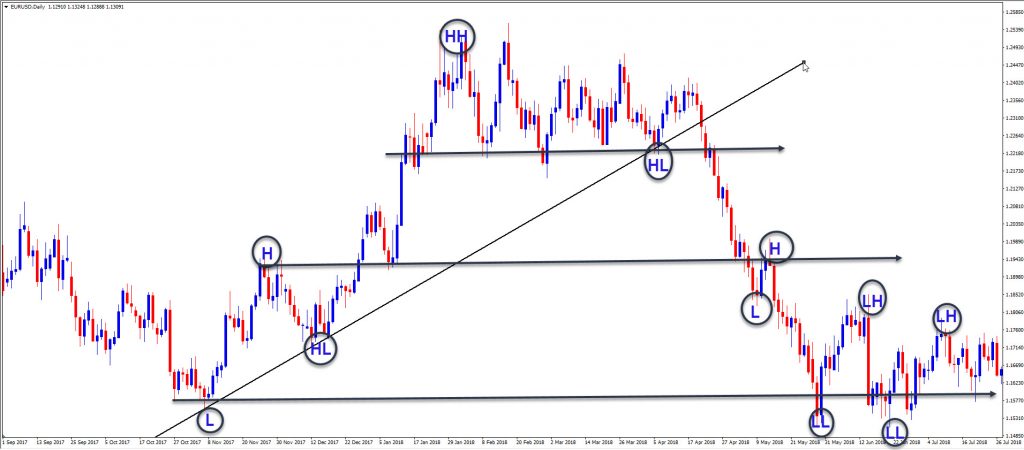 Want to know more about trading in forex or do you want to join the forex group?

Please contact me so that I can explain you much more about what we have to offer.

Looking for good Forex education? Look at www.theforexscalpers.com
The best Broker? Look at IC MARKETS.
Please follow and like us: