The Hanging Man Forex – The Forex Scalper:

The Hanging Man Forex is a Bearish candlestick pattern at the end of an uptrend.
Mostly appears whenever there is a significant sell-off close to the markets high. However, buyers are capable to lift the pairs price up again so it closes nearby the opening level. Mostly a sell-off as seen as loss of territory for the Bulls. It shows weakness.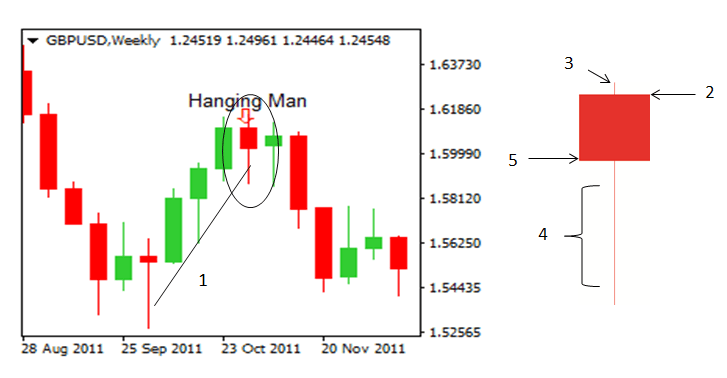 As I said before, the Hanging man Forex is Bearish when occurs after an important uptrend. I hear you thinking. This patterns can easily occur after a downtrend as well right? The anser is yes indeed. However, when that happens it's called a Hammer. Recognized by small red bodies (small margin between open and close prices) and long lower shadows (the lowest is significantly lower as the open high and close).

The Hanging man has no or almost no upper shadow and a lower shadow at least twice as long as the body of the candle. The lower half of the candles shadow will give is the pressure of selling. A terrific Price Action trade setup is when the formation is set at a Resistance level.

Step 1 is marking the Hanging man candlestick formation with your rectangle tool. Be sure that you are at your highest level of accuracy here. Draw from the top shadow to the lower shadow and stretch the rectangle a little to the right (so you give the price a little space to play).
In the example below we see a weekly Hanging man.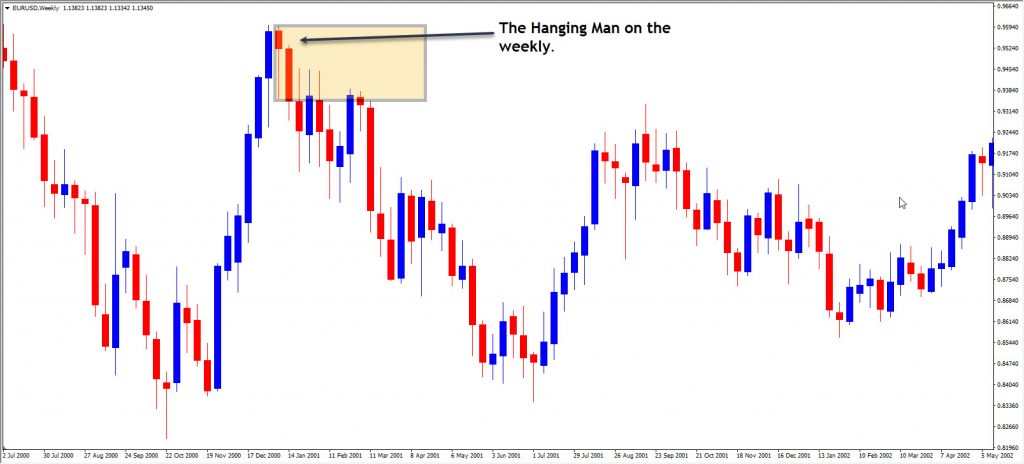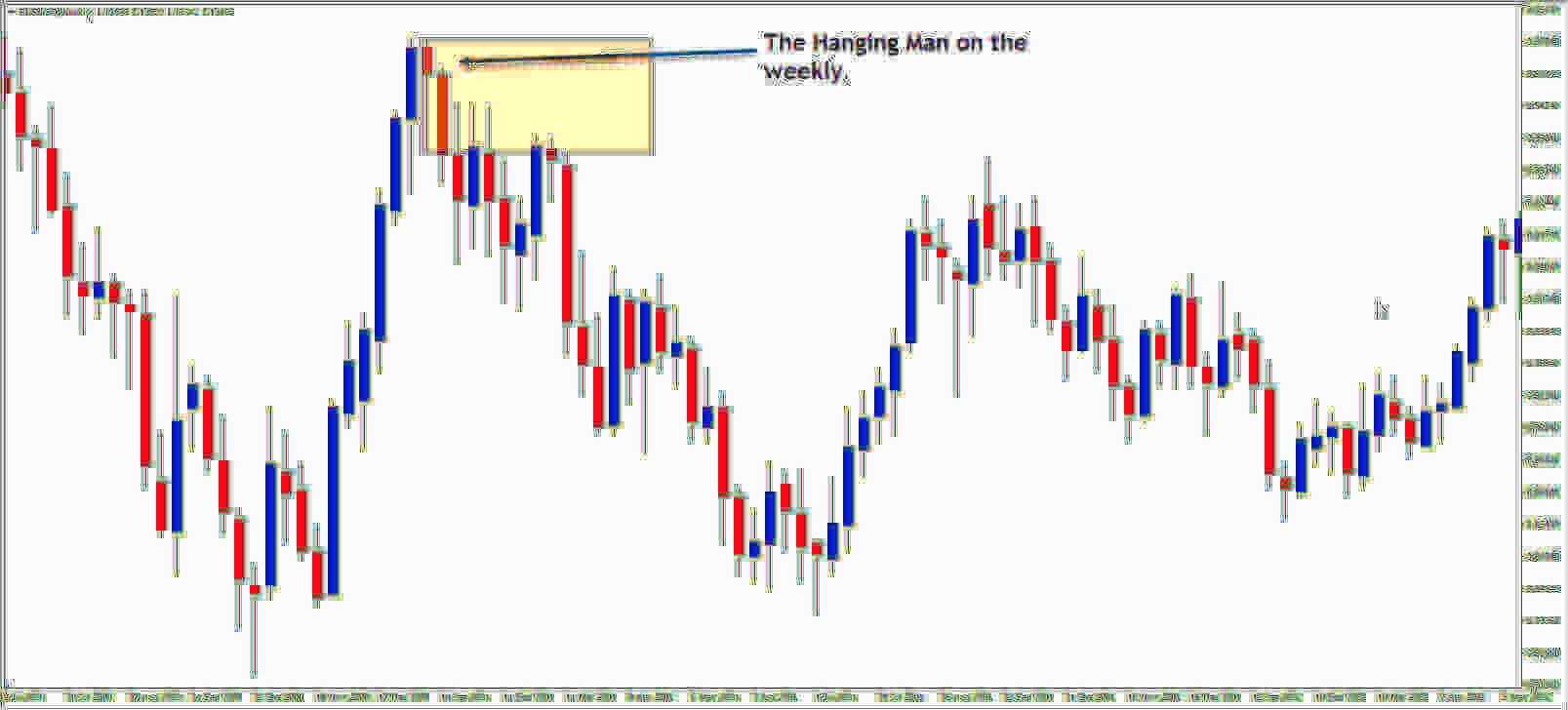 Once emphasized the Hanging man candlestick you move on to the daily time frame. In this example the Hanging man was spotted at the weekly chart. As shown below at the daily chart, we have zoomed in to have a better view at the price action.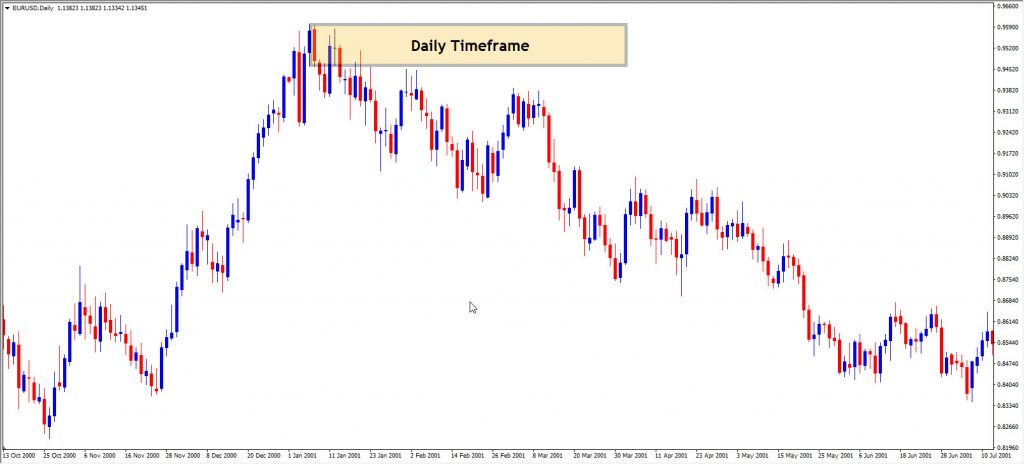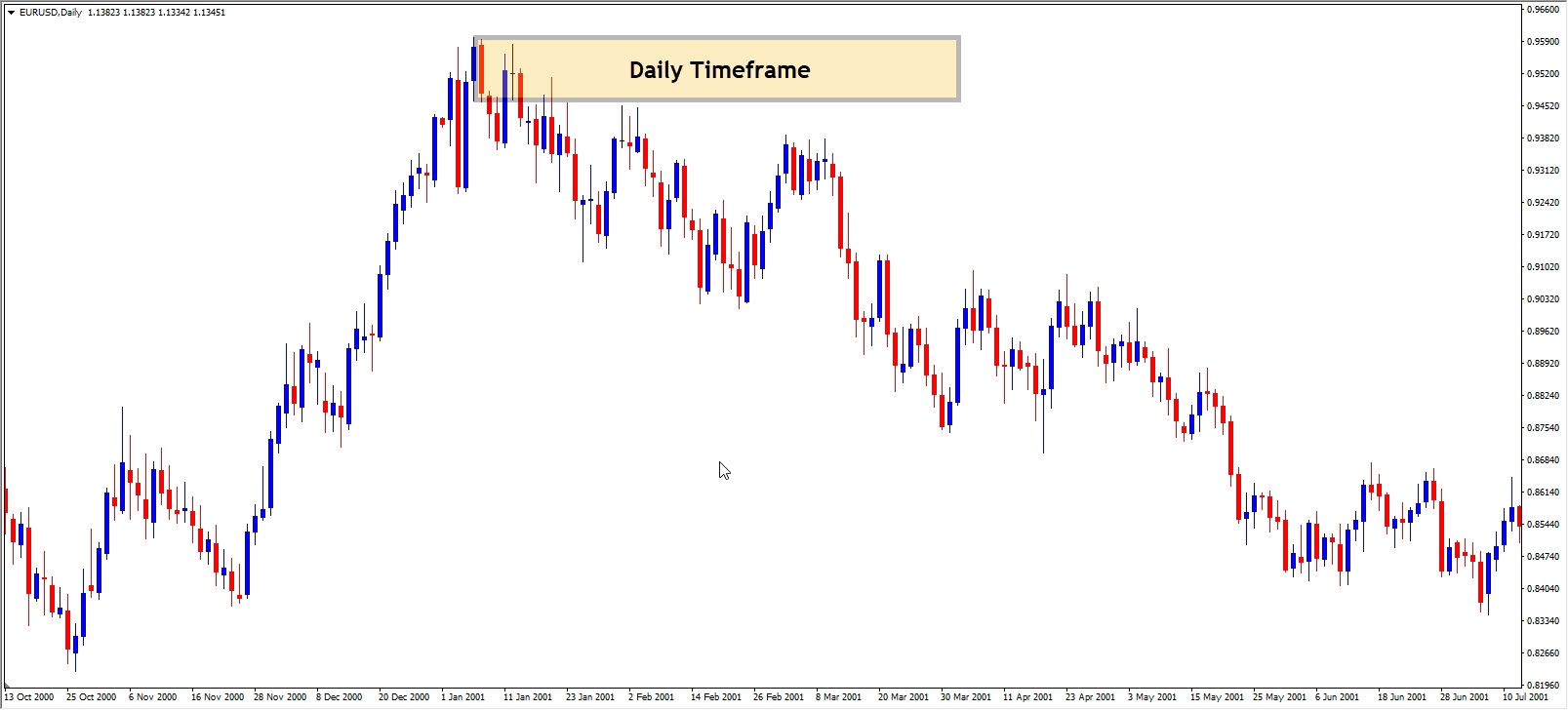 We've just waited for the momentum to change, the Resistance stood ground and the trend has reversed.
Want to know more about trading in forex or do you want to join the forex group?

Please contact me so that I can explain you much more about what we have to offer.
Looking for good Forex education? Look at www.theforexscalpers.com
The best Broker? Look at IC MARKETS.
Please follow and like us: