The reason why the NFP is so important is that in economic growth, work data drives momentum. Sentiment begins to gain traction as jobs are made, and customers will start spending more freely. Since consumer spending drives almost two-thirds of domestic product growth in the United States, it is obvious why job gains are so significant. The combination of the reporting of a number providing insight into potential consumer expenditure and the pace of inflation will make the NFP one of the main figures produced by traders in the capital markets on a monthly basis.
As one of the most closely watched of all the major fundamental indicators applicable to the significant U.S. economy by forex traders, the Non-Farm Payrolls data has a top tier reputation. Basically, one of the most critical pieces of information to assess whether the U.S. job sector is which healthily or contracting in a less favorable employment situation is provided by the Non-Farm Payrolls indicator for economists and traders.
There are traditionally many ways of trading the news, including breakouts, news fades, and market dips in trading. For traders willing to enter a competitive market, NFP trading can be an exciting and sometimes lucrative activity. Regardless of the approach taken, in the event that uncertainty shifts the market against your trade, it is always important to keep an eye on risk/reward levels while mitigating the use of leverage.
When it comes to forex trading, jobs will always be a hot subject. It is a crucial driver of economic expansion and the cornerstone for any economy's survival. As a consequence, the U.S for currency investors and traders, non-farm payrolls will still act as a significant piece of news. Those who grasp its effects and how to measure it will still have an advantage over those who don't.
Do you want to become Success Forex Trader?
The Forex Scalper teaches you the best scalping trading strategy using supply and demand zones which is already traded and tested by thousands of TFS members and performs daily trades.
To become profitable from Beginner Trader and most successful Scalping trader in Supply and Demand join THEFOREXSCALPERS and trade with 3500+ community traders with daily analysis and educations which boosts your trading skills make you Professional Forex Market Trader.
======================
Results – Instagram
======================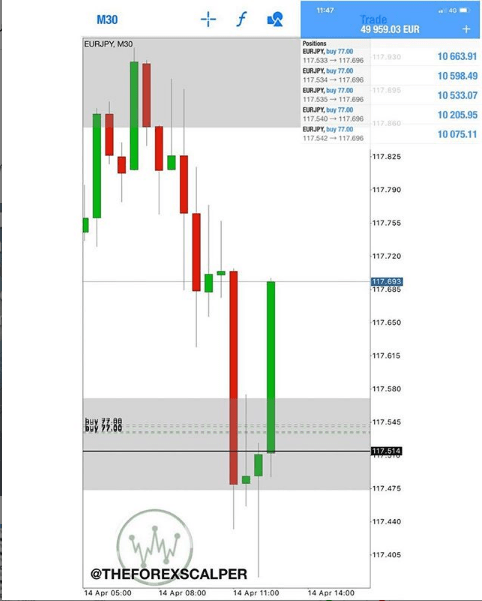 Looking for a Trusted Regulated Broker?
TheForexScalper recommends you join ICMARKET which is regulated and the most trusted broker. They provide very tight raw spread account with fast execution and having multiples deposit and withdrawal options.