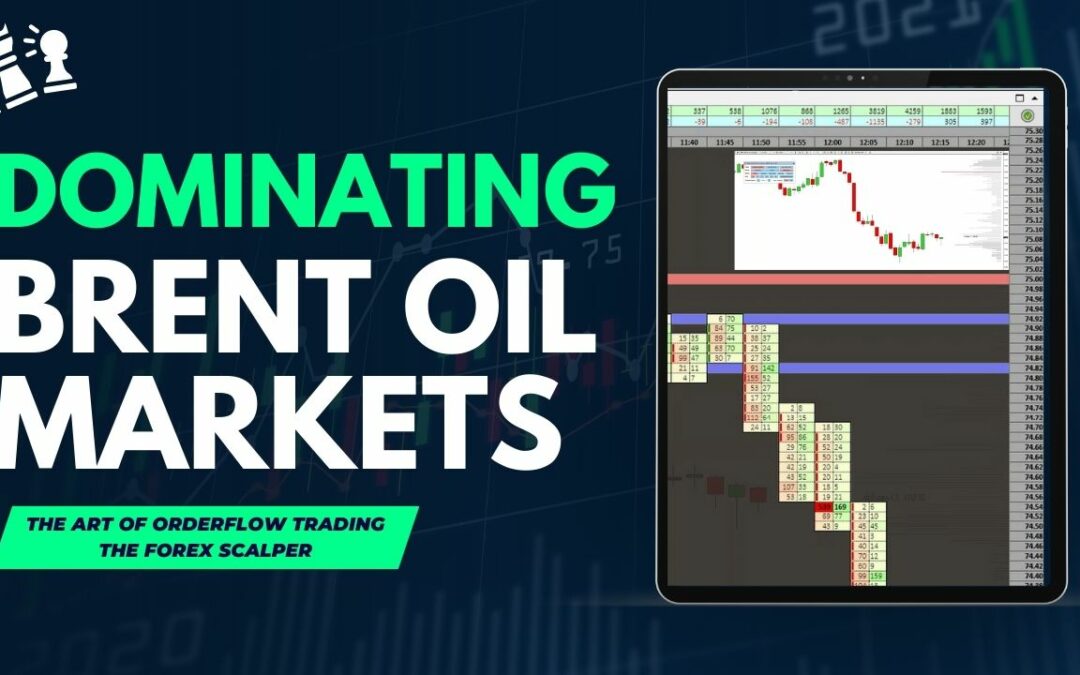 Trading oil is a popular way to participate in the global economy because oil is crucial for economic growth.
It's like the "life's blood" that keeps the economy running.
Because of its importance, many investors find it appealing to have a connection to the oil market.
There are different ways to get involved in the oil market.
You can use various financial tools to make predictions or protect yourself from price changes.
By understanding how to trade oil, you can increase your chances of success as an investor.
Trading oil / How to trade oil?
Oil trading involves buying and selling financial products that are based on the price of oil.
These trades can be done through exchanges or brokers, and the goal is to predict the future price of oil.
Oil is a valuable and widely traded resource that offers good opportunities for trading because its price tends to change a lot over time.
Oil, often called "black gold," is a crucial source of energy in today's economy.
It's used in the production of many things we use, like plastics, cosmetics, and medicines.
Most of the oil extracted from the ground is refined into petroleum, diesel, and heating oil.
Depending on your trading style and strategy, oil trading can be done over both short and long periods.
Many big players in the market are oil producers and refiners who want to protect themselves from oil price changes, and there are also hedge funds that try to make money by predicting future oil prices.
In recent years, more and more individual traders have also been getting involved in oil trading.
And what are oil futures?
Oil futures are contracts that allow people to agree on buying or selling oil at a specific price on a certain date in the future. These contracts are standardized and traded on exchanges like the New York Mercantile Exchange and Intercontinental Exchange.
They are popular among professional speculators and oil producers.
When the contract reaches its expiration date, the buyers have two options.
They can either settle the contract by paying or receiving cash based on the price difference or choose to physically receive the oil. Most of the time, these contracts are used for purposes like protecting against price changes (hedging) or making speculative investments.
In the end, instead of exchanging actual oil, the settlement is usually done with cash.
Crude Oil (WTI) VS Brent Oil
Brent oil is one of the major types of crude oil that is commonly traded in the financial markets.
It is named after the Brent oil field located in the North Sea.
Brent oil is known for its high quality and is used as a benchmark for global oil prices.
The main difference between Brent oil and other types of crude oil, like West Texas Intermediate (WTI), is the location of production and the composition of the oil itself.
Brent oil is produced in the North Sea region, primarily by countries such as the United Kingdom and Norway, whereas WTI is produced in the United States.
Due to differences in production and transportation costs, as well as regional supply and demand dynamics, the prices of Brent oil and WTI can vary. However, both types of crude oil are important in global markets and are traded by investors, speculators, and industry participants to take advantage of price movements and manage risk.
In summary, Brent oil is a type of crude oil that comes from the North Sea and serves as a benchmark for global oil prices. Its main difference from other crude oils, such as WTI, lies in its production location and composition.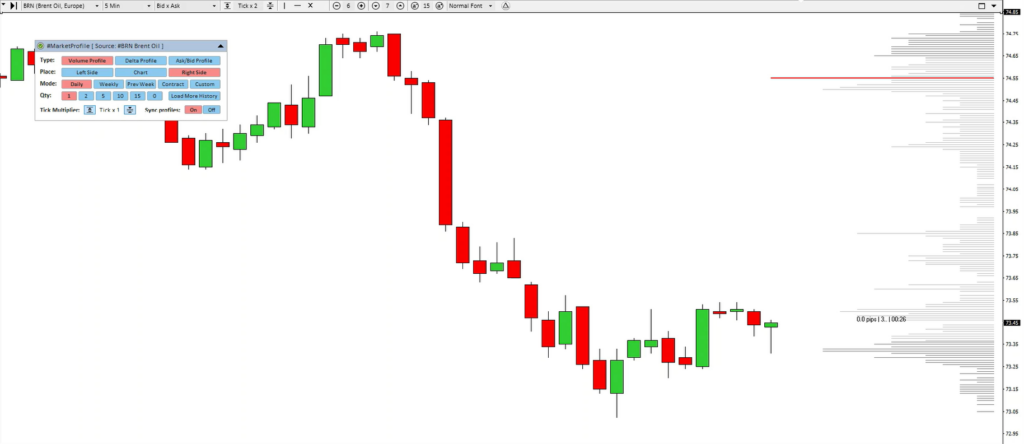 Brent Oil / How to trade oil?
In my latest video, I've created a helpful guide on how to trade Brent oil.
Brent oil is a widely traded type of crude oil that serves as a benchmark for global oil prices.
In the video, I explain the basics of trading Brent oil, including how to analyze price movements, identify trading opportunities, and manage risk.
Whether you are a beginner looking to get started in oil trading or an experienced trader wanting to enhance your Brent oil trading skills, this video will provide you with valuable insights and practical guidance.
By the end of the video, you'll have a better understanding of how to trade Brent oil confidently and make informed trading decisions.
So, grab a pen and paper, and join me in exploring the exciting world of Brent oil trading!
The Forex scalpers
Are you looking to take your trading skills to the next level? Or want to know more about How to trade oil??
Look no further!
Our comprehensive trading courses and dynamic community provide the resources and support you need to succeed in the financial markets.
Our experienced instructors will guide you through the fundamentals of trading and help you develop a personalized strategy that suits your goals and risk tolerance.
By joining our community, you'll have access to a network of like-minded traders who are dedicated to helping you achieve your goals.
Our members-only slack provide the perfect platform to exchange ideas, discuss market trends, and collaborate on trades.
Don't wait any longer to start achieving your trading dreams.
Join our courses and community today and take your skills to the next level!
Are you looking for a Trusted Regulated Broker?
TheForexScalper recommends you join ICMARKET which is regulated and the most trusted broker. They provide very tight raw spread account with fast execution and having multiples deposit and withdrawal options.