When you're new to trading, growing your trading account into something respectable may seem like a very intimidating job. Applying money management properly gives a forex trader an edge of account growth, while trading forex without a logical money management strategy is typically little more than gambling. This explains why forex risk and money management activities remain an integral part of the Forex which needs to be integrated into each forex trading strategy.
Since competition in the currency market has grown into the retail sector very recently, the need to educate inexperienced traders on the use of acceptable risk and money management strategies has also increased substantially. The benefits of learning about and applying well-established methods of preserving one's trading resources are important, because they can really make the difference between a good forex trader and one who is easy to see their trading account funds vanish.
In fact , the main reason beginners forex traders struggle to expand their trading accounts is because of their lack of understanding or lack of established money management principles to their trading endeavours. Accordingly, proper risk and money management strategies need to be understood and practiced regularly by any forex trader who wishes to expand their trading account and stay in the long-term currency trading market.
Trading effectively in the forex market usually means growing your trading account using a good forex money management strategy to handle gains and losses wisely. Although wisdom usually develops with practice, most currency traders tend to accept that profits should generally be greater than losses taken, which is the essence of the old adage that advises traders to "cut short losses and let profits fly."
Any forex trader looking to broaden their trading account will use a forex money management in a trading strategy that lays out their priorities critically and how they expect to handle their trading activities. The forex market can often be very unpredictable, so getting a comprehensive set of forex money management rules helps you to know how to size a position, minimize risks, and take profits in advance.
Do you want to become Success Forex Trader?
The Forex Scalper teaches you the best scalping trading strategy using supply and demand zones which is already traded and tested by thousands of TFS members and performs daily trades.
To become profitable from Beginner Trader and most successful Scalping trader in Supply and Demand join THEFOREXSCALPERS and trade with 3500+ community traders with daily analysis and educations which boosts your trading skills make you Professional Forex Market Trader.
======================
Results – Instagram
======================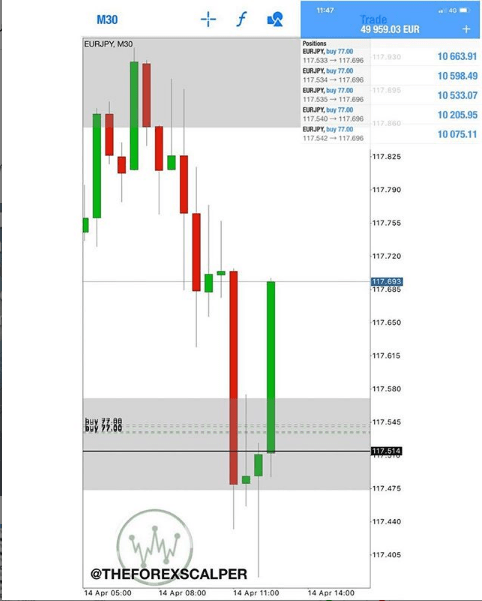 Please follow and like us: