ICMarket (Join Here) offer a demo accounts for beginner trader with no limit. That's why the demo account has no limits including deposit funds or a limited period for virtual funds to be used. So you can use as much as you need a sample account and fill in the virtual credits at any time. Once you open a real account client, you are completely free on a demo account to start practicing and improving your trading strategy and market research.
What is a demo account and how does it stand out from the real?
The demo account is a true trading account simulator. Its main difference is that the virtual, not the real money, is used to trade on it. But all the rest is similar-access to online market quotes, the same transaction rules, the news flow, etc.
The greatest benefit of the demo account is psychological security, because there is no chance of losing real money, thus allowing more time to try and build successful trading strategies at the initial phase of work on the Forex Market.
At the same time, it should be remembered that there is no improvement in a long stay on a demo account nor vice versa it limits your future trading skills. After all, you can turn from a beginner trader to a skilled Forex trader only by getting a complete trading account and experience with real resources and actual market conditions.
To become profitable from Beginner Trader and most successful Scalping trader in Supply and Demand join THEFOREXSCALPERS and trade with 3500+ community traders with daily analysis and educations which boosts your trading skills make you Professional Forex Market Trader.
======================
Results – Instagram
======================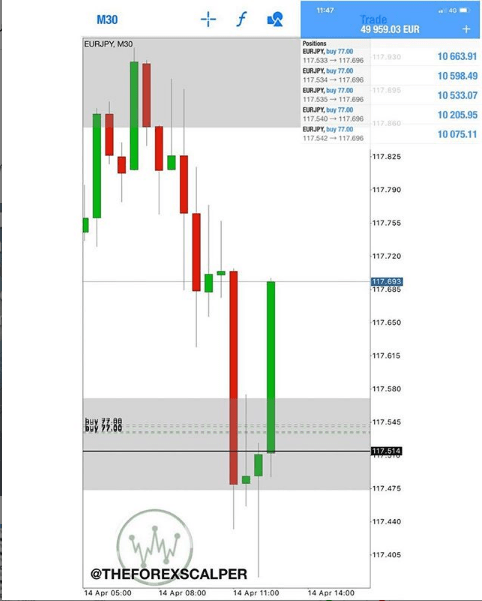 Please follow and like us: