Buying and selling in the forex market.
Buying and selling in the forex market
It is very important to understand the Buyers and Sellers aspect in the (forex) market.
We as forex traders always want to beat the market.
The so-called 'Beat the Markets'.
First of all, in order to make money in trading, we need Buyers and Sellers.
Because if there not both there, there is no money to be made.
I have to buy or sell to someone to make money.
And if I go with the crowd I'm probably wrong.
We know that 95% of traders lose money. This means if I belong to that large group (Large group of people)
I will probably lose money like that because I am in the 95%.
So to become really successful in trading you should not think like the 95% but think like the 5% that is successful on the forex market.
But what exactly does the 5% do that makes them so successful? /  Buying and selling in the forex market
First, they have tight risk management and make fewer trades than most of the traders.
Suppose I want to go short on a forex pair then of course I also need buyers who buy the same forex pair.
If I'm right, they lose their money and I take the profit.
So always ask yourself who exactly you are buying or selling from in a trade.
If the answer to that is the 95% unsuccessful traders, take the trade!
And do not go against the professional institutions or banks which together trade billions.
Because then you will definitely be broke at the end.
Let me give you an example. / Buying and selling in the forex market
When I buy a forex pair I think the price is too low and the price will get higher.
But why am I thinking this and who am I buying from? Someone whoever has to sell it to me.
But why?
When I think that the large institutions and banks are going to buy, I know that I am in the right place.
Why I think that I am not going to explain now, but I think most of them understand me.
Especially if you have done the course.
So suppose I'm right now and the big money is in a buy.
Now we come to the underlying problem:
I have to buy it from someone.
But who wants to sell it to me? Let's take a look at the technical analysis of the 95% unsuccessful traders then we will see that the majority of those traders want to sell.
But why do they want to sell? And why are they all wrong?
This is a tricky part but mostly it has to do with panic (when the price actually takes liquidity).
Have a look at the image below …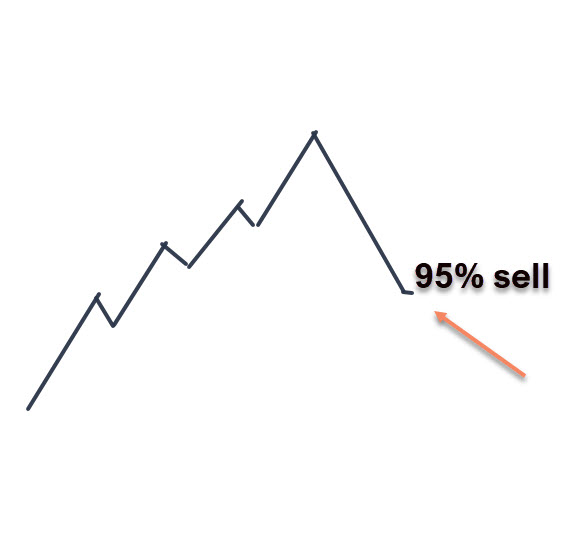 Looking at the arrow that's where the 95% is going to sell.
After all, that is the direction that the market is now heading.
But why do I think it is a buy?
Because the big money and the big people (the so-called market movers) are waiting for a better price to buy again.
So in short, the traders who look at the big traders the banks and the institutions will win.
These have a lot more money and will make the market move much faster.
In the image below you can see exactly how beautifully the market moves in waves.
In my new youtube video I also explained a few things.
Be sure to watch and don't join the 95% if you want to win!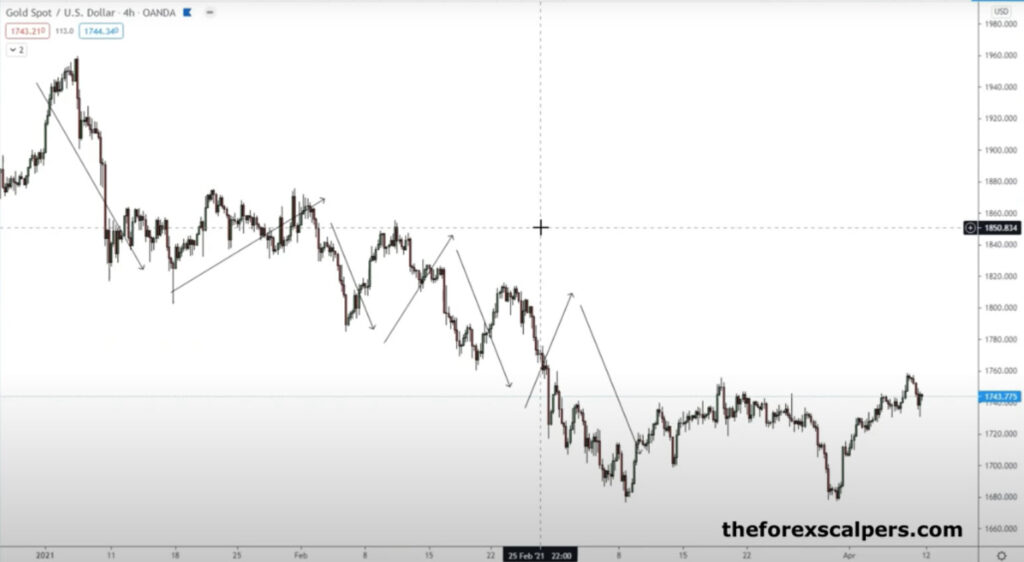 Do you want to become Success Supply and Demand Trader or want to know more about Buying and selling in the forex market?
If you are a beginner trader and to become a good professional forex trader. Want to know more about How forex leverage works? The Forex Scalper teaches you the best scalping trading strategy using supply and demand zones which are already traded and tested by thousands of TFS members and performs daily trades.
To become profitable from Beginner Trader and most successful Scalping trader in Supply and Demandjoin THEFOREXSCALPERS and trade with 3500+ community traders with daily analysis and educations which boosts your trading skills make you Professional Forex Market Trader.
======================
Results – Instagram
======================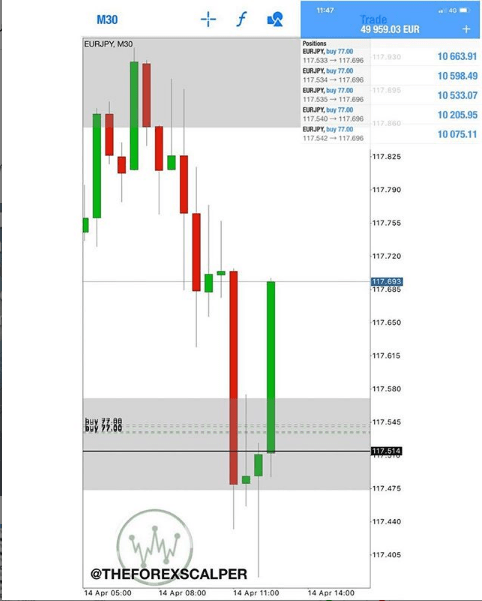 Looking for a Trusted Regulated Broker?
TheForexScalper recommends you join ICMARKET which is regulated and the most trusted broker. They provide very tight raw spread account with fast execution and having multiples deposit and withdrawal options.
Please follow and like us: