Smart Money trading Forex
Who are the Smart Money?
When we talk about Smart Money we are talking about the biggest and smartest players in the market.
We are talking about banks and institutional investors. (Also called Market Makers.)
And when we talk about Smart Money I mean for example:
A Deutsche Bank, Citigroup, Barclays, UBS, Bank of America, HSBC, BNP Paribas, and Goldman Sachs.
They have the greatest power in the market and therefore the Smart Money will always win.
But what exactly is Smart Money trading?
Smart Money Forex trading simply means that you trade according to institutional trading strategies that are tailored to the perspectives of Smart Money.
Instutional Smart Money Trading simply works much better than trading the various retail trading strategies.
And don't get me wrong, I don't mean to say that trading with a retail strategy doesn't work. Not at all!
But my experience has made it clear to me that trading with the Smart Money is much more accurate and powerful than everything the retail market has to offer.
Smart Money has more access to knowledge and resources than retail traders have at their disposal.
Following Smart Money gives you more insight and shows you the whole story about the price in the market and what you can expect.
Stop Hunts.
Smart Money Forex
Arriving at the next topic Stop Hunts, it is referred to by many traders but with different names.
If you have been trading on the market for a while, you will certainly have experienced this before.
The price has moved to the other side than what you envisioned.
Hits your Stop Loss and then the price moves back to your initional direction.
This is also called a Stop Hunt.
Stop Hunts are used by Smart Money to take a better position at the best price.
They will lead you one direction and manipulate price to stop you out, and take your stop loss.
This will happen to you over and over again until you learn the concepts of Institutional Forex and how to see things in the Smart Money's perspective.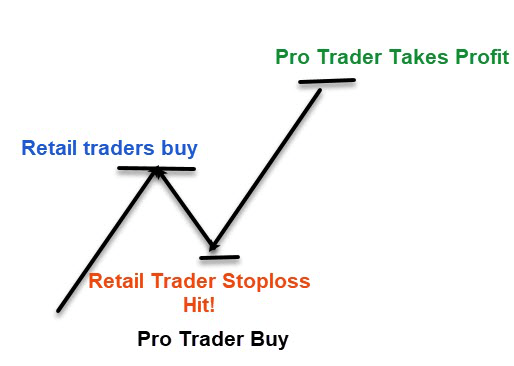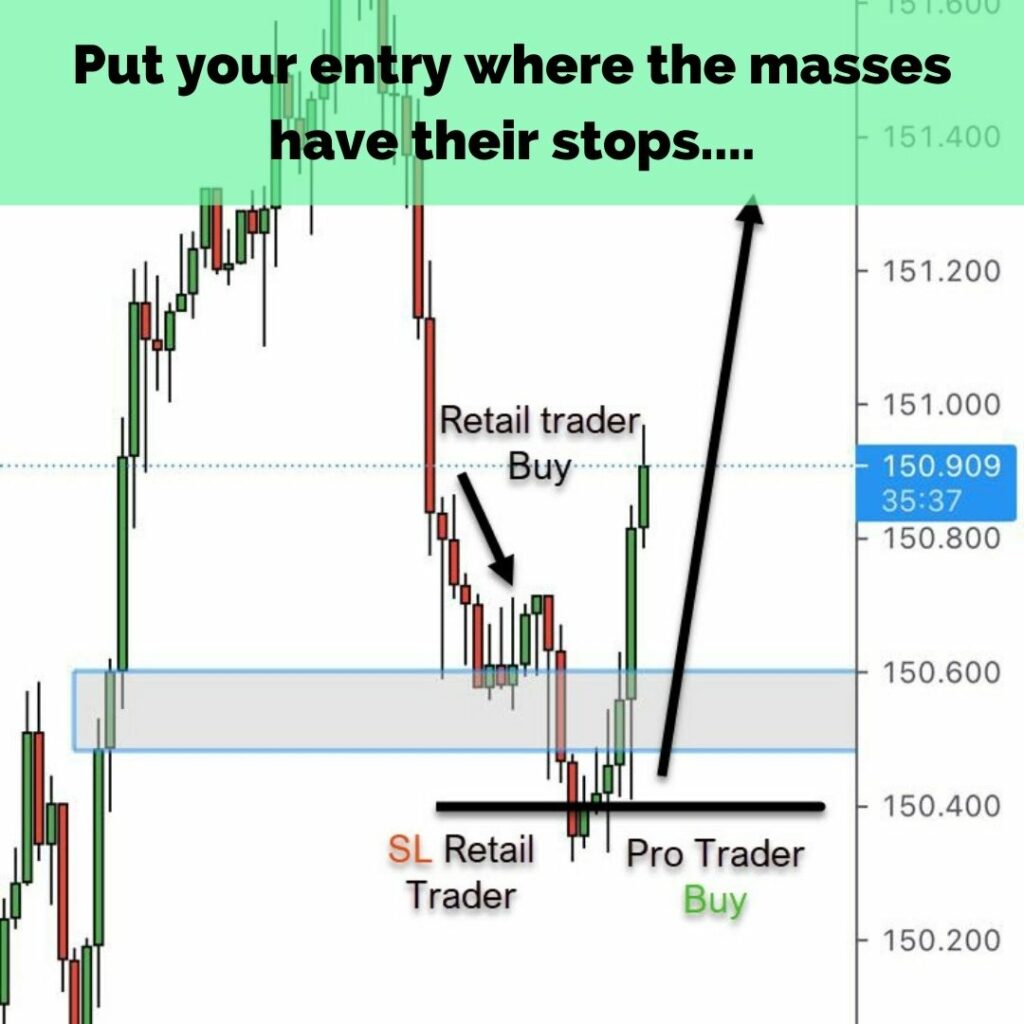 Smart Money Forex
Most of the information you can find online is usually all about retail trading.
If you look for learning institutional trading, you can't find much about it.
This way of trading (Smart Money) is perhaps one of the best kept secrets in the world of Forex Trading.
Often when you are just starting to trade and you get to know the online trading world a bit, many will read up online or in most cases will follow a retail course.
Smart Money Forex
Unfortunately, most of the retail trading information you can find online or the courses is completely useless.
And of course there are really successful retail traders on the market.
But the majority of retail traders are unsuccessful simply because they follow the herd.
The majority of Retail traders are stuck in a cycle of doom to the point where they either quit, or discover Institutional trading.
Once you discover Institutional trading and learn how Smart Money place their orders, you can implement these concepts to your own style of trading and see incredible results.
Do you want to become Success Supply and Demand Trader or want to know more about Smart Money Forex?
If you are a beginner trader and to become a good professional forex trader. Want to know more about How forex leverage works? The Forex Scalper teaches you the best scalping trading strategy using supply and demand zones which are already traded and tested by thousands of TFS members and performs daily trades.
To become profitable from Beginner Trader and most successful Scalping trader in Supply and Demandjoin THEFOREXSCALPERS and trade with 3500+ community traders with daily analysis and educations which boosts your trading skills make you Professional Forex Market Trader.
======================
Results – Instagram
======================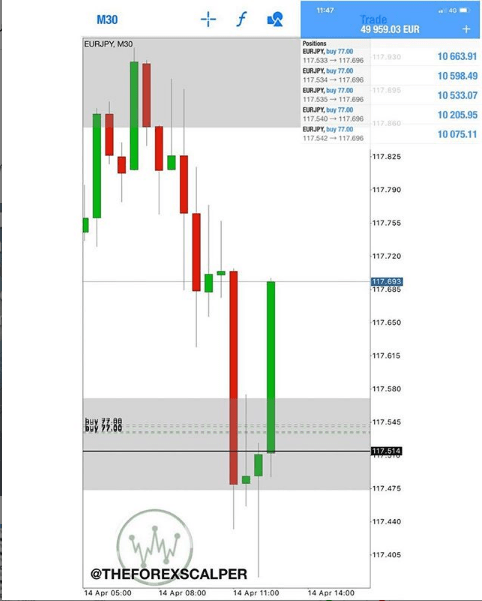 Looking for a Trusted Regulated Broker?
TheForexScalper recommends you join ICMARKET which is regulated and the most trusted broker. They provide very tight raw spread account with fast execution and having multiples deposit and withdrawal options.