Many who know me know that I love to trade gold.
I really love gold!
If you learn to trade gold in the right way, you will not want anything else I can promise you.
In this blog I will go into more detail about 'how to trade gold' and you may understand my love for gold at the end of this blog.
As many already know I only trade Supply and Demand and this way of trading also works extremely well on gold.
Drawing the Supply and Demand zones on gold
If you are a member of my community you now know how to draw the correct Supply and Demand Zones.
And you also know that every forex pair or gold, for example, reacts differently to the Supply and Demand zones.
We know that the behavior of gold, like GBP / JPY, for example, moves a lot more violently than for example EUR / USD.
That means that gold is more likely to fake out at the Supply and Demand Zones.
And we should certainly take this into account when we trade gold.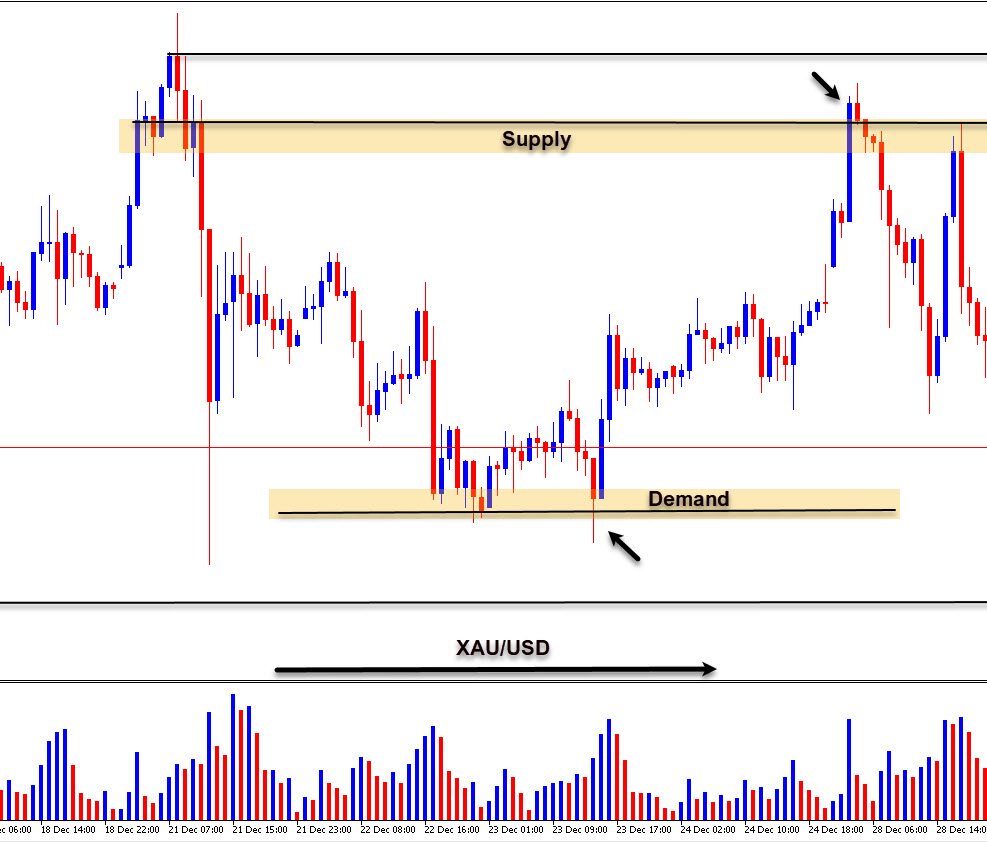 Above, I took a piece from the XAU / USD chart. I have drawn a Supply zone and a Demand zone here.
As you can see in the image above, it is very unwise to get in too early with gold.
For example, at the first touch of the Supply, we see the price first go through a bit. Then the price falls back and closes below the baseline.
This is a behavior that gold often shows.
My tip is to be patient with trading gold. Truly your patience will be rewarded.
This piece of the chart is from the H1 timeframe and I advise you to also switch to the lower timeframes such as the m30 or the m15 to find a good entry on gold.
When is the right time to take a sell on gold? – How to trade Gold?
To start from the chart above and also only the h1 timeframe.
Would be the correct time to take a sell on gold if the price has come back and then closed below the baseline.
The members who have completed the course know how to draw a correct baseline.
Of course this is not the only thing we should pay attention to and you should also check the other points explained in the course to see if the trade is valid to take.
Among other things, we still have to pay attention to the right volume, what is the momentum, and the higher time frames or whether there are no other important zones in the area.
Only if this is all correct can we take a nice Sell from the Supply on gold.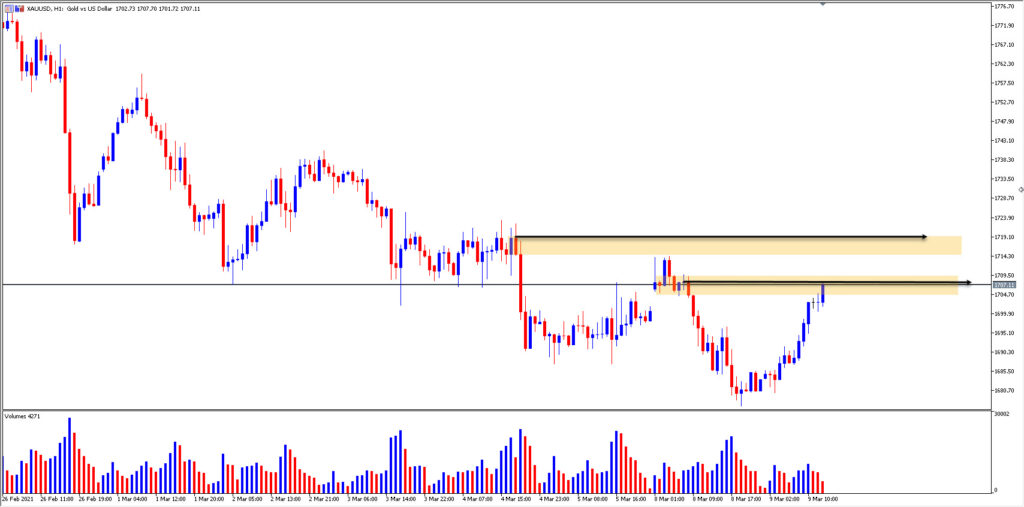 The XAU / USD chart now on the h1 timeframe.
We see that the price is now entering the Supply zone and we now have to wait and see what the price does here.
Above the Supply zone we see another Supply zone which is also clearly visible on the H4 time frame. So we have to take this into account.
There is a good chance that the price will rise further to the Supply zone above because this is also an h4 zone.
So again have patience and watch how the price develops.
Also pay close attention to the volume and the possible reversal at 1 of the 2 supply zones.
I hope that I was able to make it clear in brief how I trade gold and what you should pay attention to when trading gold.
If you want to go deeper into this subject, you can always join my course and you will learn everything about trading gold.
Do you want to become Success Supply and Demand Trader or want to know how to handle a losing trade?
If you are a beginner trader and to become a good professional forex trader. Want to know more about How forex leverage works? The Forex Scalper teaches you the best scalping trading strategy using supply and demand zones which are already traded and tested by thousands of TFS members and performs daily trades.
To become profitable from Beginner Trader and most successful Scalping trader in Supply and Demandjoin THEFOREXSCALPERS and trade with 3500+ community traders with daily analysis and educations which boosts your trading skills make you Professional Forex Market Trader.
======================
Results – Instagram
======================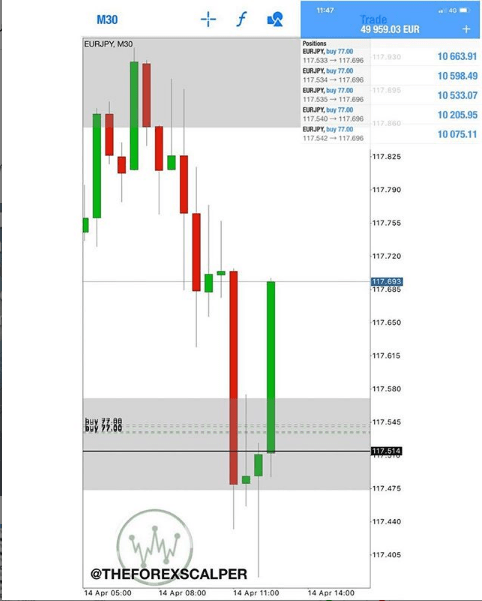 Looking for a Trusted Regulated Broker?
TheForexScalper recommends you join ICMARKET which is regulated and the most trusted broker. They provide very tight raw spread account with fast execution and having multiples deposit and withdrawal options.