The reserve currency provides some benefits to the state national currency: the shortfall in the balance of payments can be compensated by improving the strength of the national currency in the world market.
The reserve currency has a history of its own and has changed over different periods of time. The British pound originally acted as a reserve currency and had an important role in foreign payments. The US dollar has become a leading currency for foreign payments over time.
The dollar became the only currency explicitly connected to gold since the adoption of the exchange rate based on gold and two currencies (the US dollar and the UK sterling pound).
Free currency fluctuations were eliminated after the Jamaica Conference and the German mark, Swiss franc and Japanese yen became reserve currencies as well.
The 21st century has a propensity to turn the dollar into the world's reserve currency. The second-largest currency to date is the euro, gradually increasing its volume in many countries' central banks. The ongoing economic crisis and the associated weakening of the euro, however, indicate that the euro is losing its position rapidly.
After the Second World War, the UK pound lost its position as a reserve currency, the country's difficult economic condition, and the position of the US economy strengthened. For decades, the Japanese yen has been used as a reserve currency, but the currency is currently low.
The Swiss franc's stability makes it desirable for use as a reserve currency, but its share in foreign banks is still not so high.
Many states have shown interest in adopting the national currency as a reserve in recent years. There has been much speculation about the Russian ruble, the Chinese Yuan, etc. Currently, however, the USD and EUR hold dominant positions in both the global economy and the reserves of national banks.
Do you want to become Success Supply and Demand Trader?
If you are a beginner trader and to become a good professional forex trader. The Forex Scalper teaches you the best scalping trading strategy using supply and demand zones which is already traded and tested by thousands of TFS members and performs daily trades.
To become profitable from Beginner Trader and most successful Scalping trader in Supply and Demand join THEFOREXSCALPERS and trade with 3500+ community traders with daily analysis and educations which boosts your trading skills make you Professional Forex Market Trader.
======================
Results – Instagram
======================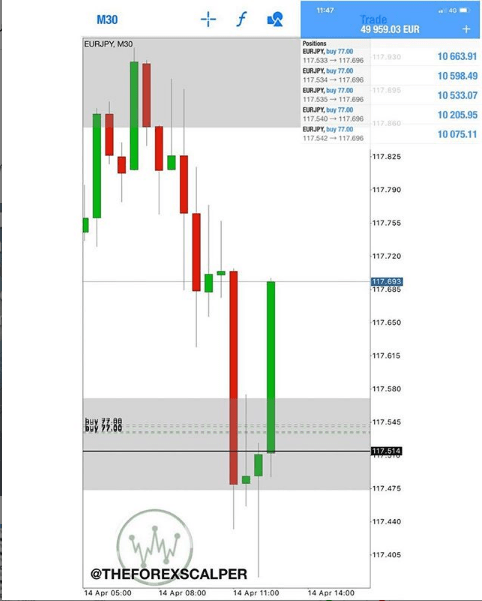 Looking for a Trusted Regulated Broker?
TheForexScalper recommends you join ICMARKET which is regulated and the most trusted broker. They provide very tight raw spread account with fast execution and having multiples deposit and withdrawal options.