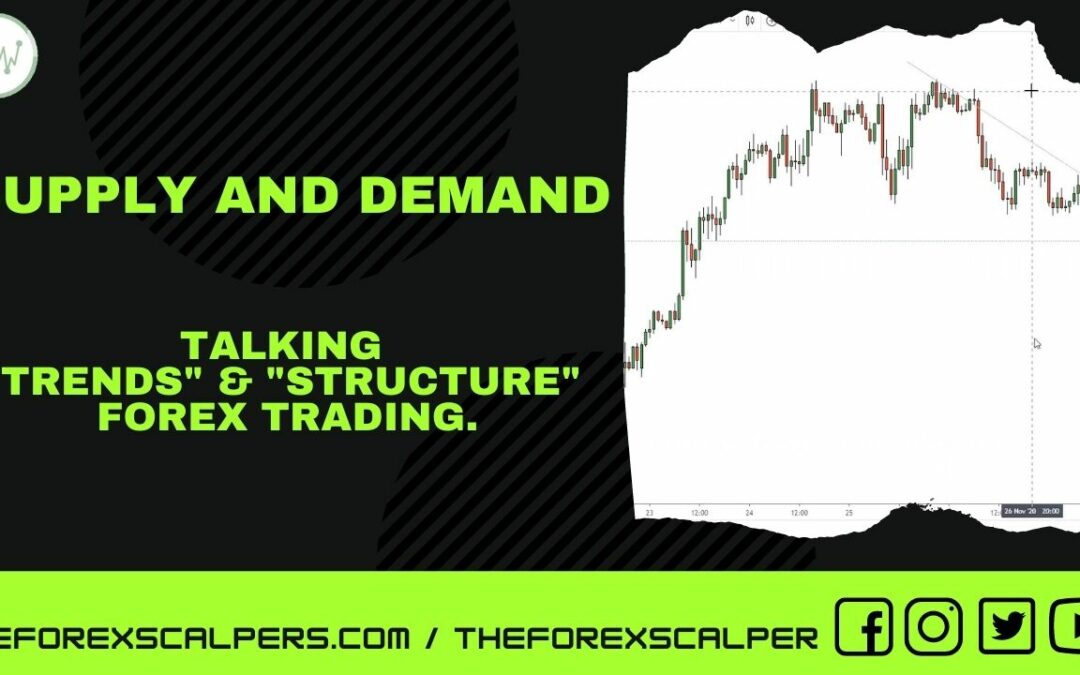 Trends And Structure trading Supply & Demand.
The market moves in 3 structures: uptrend, downtrend and sideways. The whole market revolves around these three concepts – this is how the market can move.
-Up Trend: If the trend goes up the Euro is worth more.
-Down Trend: If the trend goes down the Euro will lose in value.
-Sideways Trend: Prices move in a narrow range.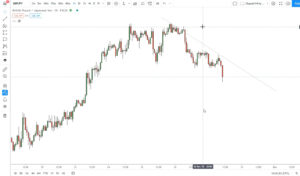 Trends And Structure trading
In the video below I will go into more detail on Trends and Structure trading in combination with supply and demand trading.
We all know that following the trend in forex trading can be very important.
Of course we can also take countertrades, but the fact remains that countertrends are generally a lot more risky than the trades that go in the trend direction.
Especially for novice traders, the traders with less experience, I strongly recommend not to trade against the trend as long as you do not have enough experience.
Following Trends and structure in trading is also very important, especially if you want to go for a bigger profit.
I often see this happening in my community, then I get the question why did this trade go wrong?
Why did this trade hit my SL? And you often see that a counter trade has been taken with a much too high TP level.
Which is less likely to hit this TP with a counter trade.
With a counter trade if you still want to trade it, I always recommend that you keep a close eye on the trade and always pay attention to possible reversals in the direction of the trend.
Be sure to watch my video if you want to know more about this. I also have more videos on youtube with good explanations and tips.
And of course, don't forget to like and subscribe to my channel. If you want to know more about my course or trading, feel free to contact me!
Do you want to become Success Supply and Demand Trader?
If you are a beginner trader and to become a good professional forex trader. The Forex Scalper teaches you the best scalping trading strategy using supply and demand zones which are already traded and tested by thousands of TFS members and performs daily trades.
To become profitable from Beginner Trader and most successful Scalping trader in Supply and Demandjoin THEFOREXSCALPERS and trade with 3500+ community traders with daily analysis and educations which boosts your trading skills make you Professional Forex Market Trader.
======================
Results – Instagram
======================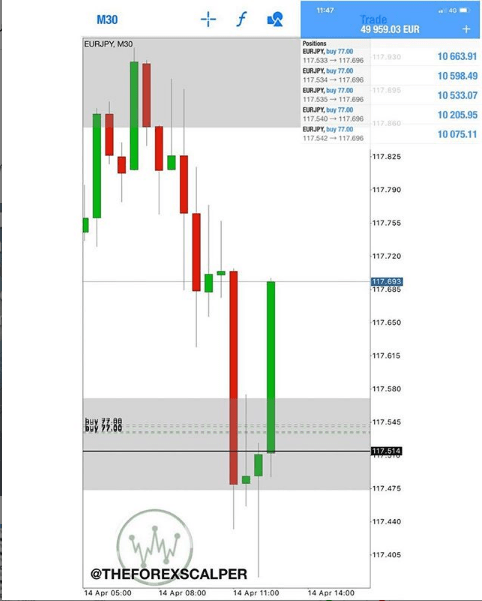 Looking for a Trusted Regulated Broker?
TheForexScalper recommends you join ICMARKET which is regulated and the most trusted broker. They provide very tight raw spread account with fast execution and having multiples deposit and withdrawal options.