Order flow forex
What is Order flow forex?
Order flow represents the amount of orders waiting to be executed at a given level.
Suppose that the price is going up very fast, the price is really in a rally, then we also know that at some point this will stop again.
The rally is there because at that point there are simply more people willing to buy than people willing to sell.
This causes an imbalance between the buyers and sellers.
And because there are more buyers at that time, the price shoots up.
But eventually the price will be driven to a place where at that moment there are more sellers than buyers and the price will be dropping again.
This simple scenario is what happens in the markets on the macro and micro levels.
This is the essence of what makes price move range or reverse.
That is in short what order flow is.
With order flow analysis it can help us predict with a good amount of certainty where orders imbalance awaits at a future price level.
This can ensure that we can take a trade with more precision and certainty.
Volume Data Forex. 
Forex brokers offer an indicator known as volume.
In forex trading, volume is unable to deliver real order quantities.
Often we are dealing with tick volume and not the actual volume.
It can only display the number of taps, the number of trades broadcast at a specific broker.
So to see the real volume, we need the real data.
And we can see that on the futures.
For example, the 6E which stands for EUR/USD, take a look at the chart below.
On the chart we see the real real-time data.
Order flow forex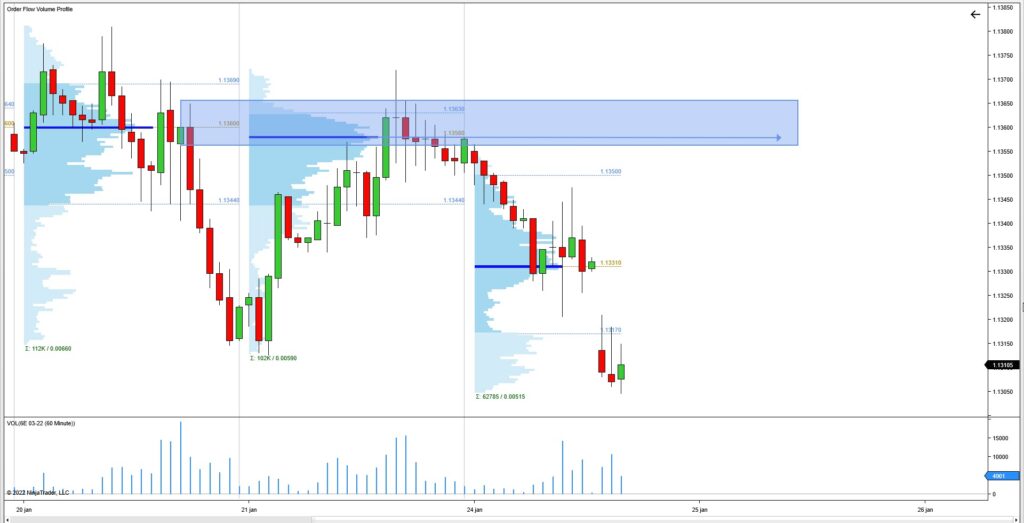 So we see the EUR/USD future chart above the 6E.
What can we do with order flow? / Order flow forex
Order Flow helps us to remove random trade decisions.
Traders who use technical indicators often base their trading decisions on these indicators.
For example the Moving average.
But honestly?
There's no logic behind that.
Technical indicators simply fit past results to make the results look nice.
But Order flow will help to keep you out of the choppy markets.
Order flow helps us in our trading to make more accurate decisions.
It is a lot easier to make a profit if the market is trending very nicely in 1 direction.
But of course the market doesn't always do that.
The market trends, stops, turns, continuous.
And most technical indicators go wrong there, especially with the current price.
When the behavior or direction of the market changes, you should be able to anticipate it as quickly as possible.
So that you can capitalize on the opportunities as they happen.
Order Flow can also show you how aggressive the other traders are.
Order flow shows you exactly where to get out of a trade when it is not going as planned.
You are not left to guess if a trade is working out or not.
You will know before you get in.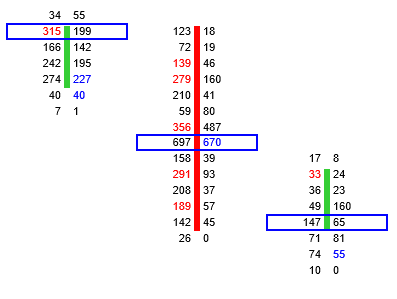 —————————————————————————————————————————————
Or want to know more about Order flow Forex?
So if you are a beginner trader and to become a good professional forex trader.
Want to know more about Order flow forex?
The Forex Scalper teaches you the best scalping trading strategy using supply and demand zones.
Which are already traded and tested by thousands of TFS members and performs daily trades.
To become profitable from Beginner Trader and most successful Scalping trader in Supply and Demand.
So join THEFOREXSCALPERS and trade with 3500+ community traders with daily analysis and educations.
Which boosts your trading skills make you Professional Forex Market Trader.
======================
Results – Instagram
======================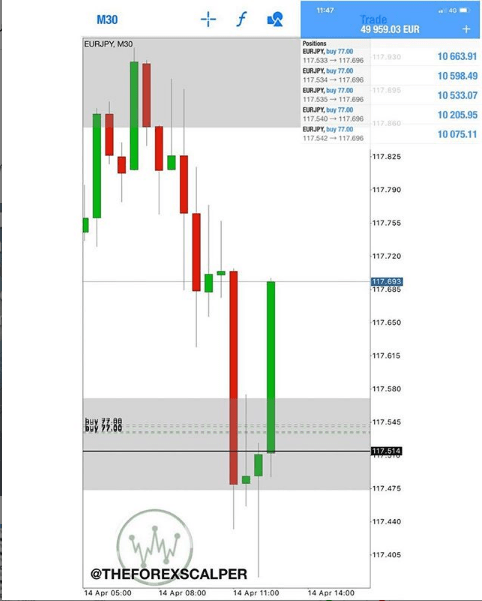 Looking for a Trusted Regulated Broker?
TheForexScalper recommends you join ICMARKET which is regulated and the most trusted broker.
They provide very tight raw spread account with fast execution and having multiples deposit and withdrawal options.