Market structure forex
What is Market Structure?
In this blog I will tell you more about market structure in Forex.
Because what exactly is Market structure forex?
Market structure by definition is the simplest form of price movement in the market and it is important to be able to read it
They are the Swing Highs and the Swing Lows, the Supply and Demand zones and Support and Resistance Areas.
These are levels, which are easily identified and hold until they don't.
Market structure is a trend following tool that traders read and follow based on how the price moves.
From bullish moves, to bearish and in between with ranges.
Market structure is also sometimes referred to as Price Action.
So we call it market structure because that's how the whole market moves.
Understanding the trend and the expected movements that result from it and you will be a lot further along in your trading career.
It is therefore also very important to follow the market structure when you trade.
You have to know which way the market is going to be able to make a nice winning trade.
Market structure forex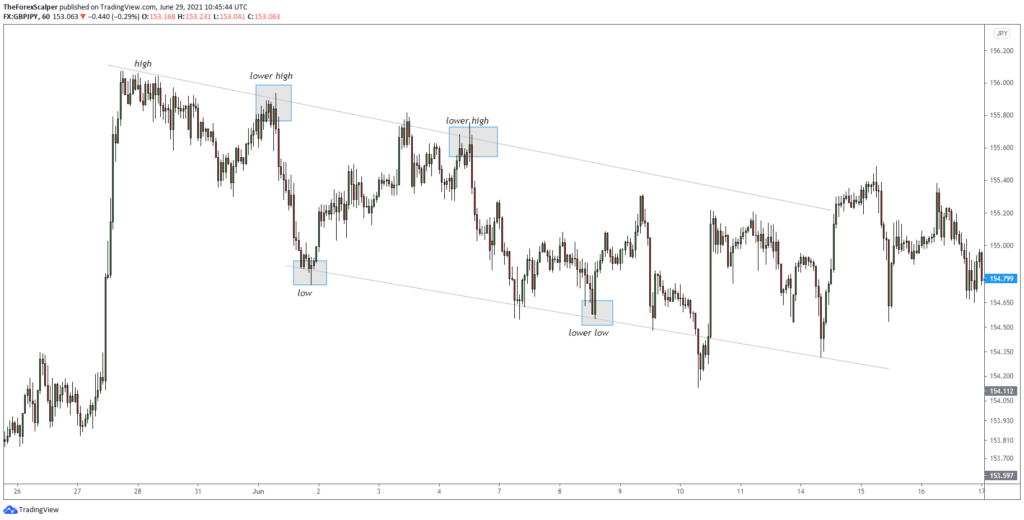 Market structure forex
What types of market structure are there?
To understand the market structure you really only need to know 3 things.
Namely the 3 sides that the market can go.
It is also crucial to be able to recognize these trends and also how to know that there will be a possible change in the trend.
The market moves in 3 structures: uptrend, downtrend and sideways.
The whole market revolves around these three concepts – this is how the market can move.
Using the Euro as an example:
-Up Trend: If the trend goes up the Euro is worth more.
-Down Trend: If the trend goes down the Euro will lose in value.
-Sideways Trend: Prices move in a narrow range.
If you can read market structure you will be able to understand and read the three terms above from the charts.
And you understand how to read a continuing trend.
But you will also learn to recognize a changing trend.
I also learn all this much more deeply in my course.
What is also very important to know and remember is that the trend can look different on each time frame.
For example, if you look at the Daily time frame, the trend can be mainly up.
But if we then look at the H1 time frame, we may see mainly a Downtrend at the moment.
Do you want to become Success Supply and Demand Trader or want to know more about Market structure forex?
If you are a beginner trader and to become a good professional forex trader. Want to know more about How forex leverage works? The Forex Scalper teaches you the best scalping trading strategy using supply and demand zones which are already traded and tested by thousands of TFS members and performs daily trades.
To become profitable from Beginner Trader and most successful Scalping trader in Supply and Demand join THEFOREXSCALPERS and trade with 3500+ community traders with daily analysis and educations which boosts your trading skills make you Professional Forex Market Trader.
======================
Results – Instagram
======================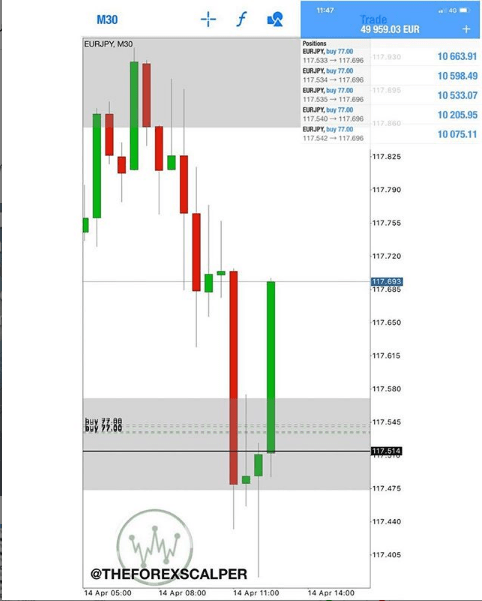 Looking for a Trusted Regulated Broker?
TheForexScalper recommends you join ICMARKET which is regulated and the most trusted broker. They provide very tight raw spread account with fast execution and having multiples deposit and withdrawal options.