Risk management in trading
The psychological and mental aspects of managing proper risk management.
You can apply any strategy, a good system is important in addition to good money management.
And understanding how to keep your account healthy.
This all starts in the early stage of your entire trading journey substantiating your trading plan, in this you take your risk management with you.
What are you willing to lose?
And how can you stay in the game as long as possible even after a losing strike?

Imagine that you take a risk per trade of 0.25% and your aim for a 4 R trade.
So that means that with a winning trade you have 1% return.
The next trade is a winner again which makes 1% return and the next two are 2 losers.
Which only means that you always have 1.5% profit and only 0.50% loss of the 2% profit you had.
Just a quick bill to show you how powerful proper money management can be.
Example.

I have outlined a clearer picture for you below with as "example" a large price range with the possibility to aim 4R or higher.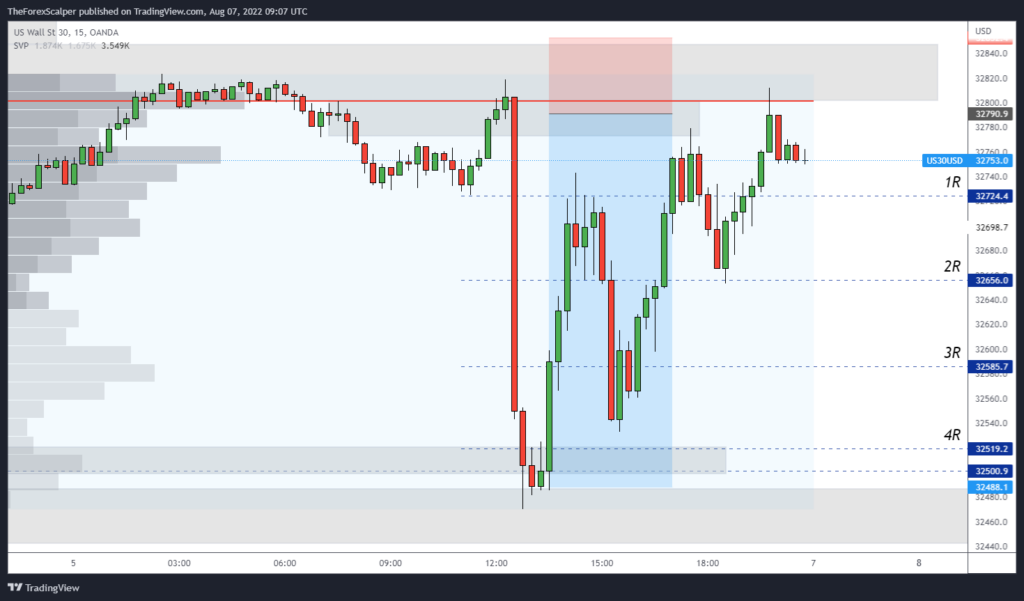 Risk management in trading

The asset is US30 this asset lends itself to such large price ranges.
This trade was based on a supply zone a liquidity push in the poc lasting New York session.
It's about you to see and understand what is meant here the power behind the risk management so the risk will be 0.25 for 1% profit.
Of course you will be able to increase it slightly, for example to 0.50% or a 1% and maybe 2% maximum?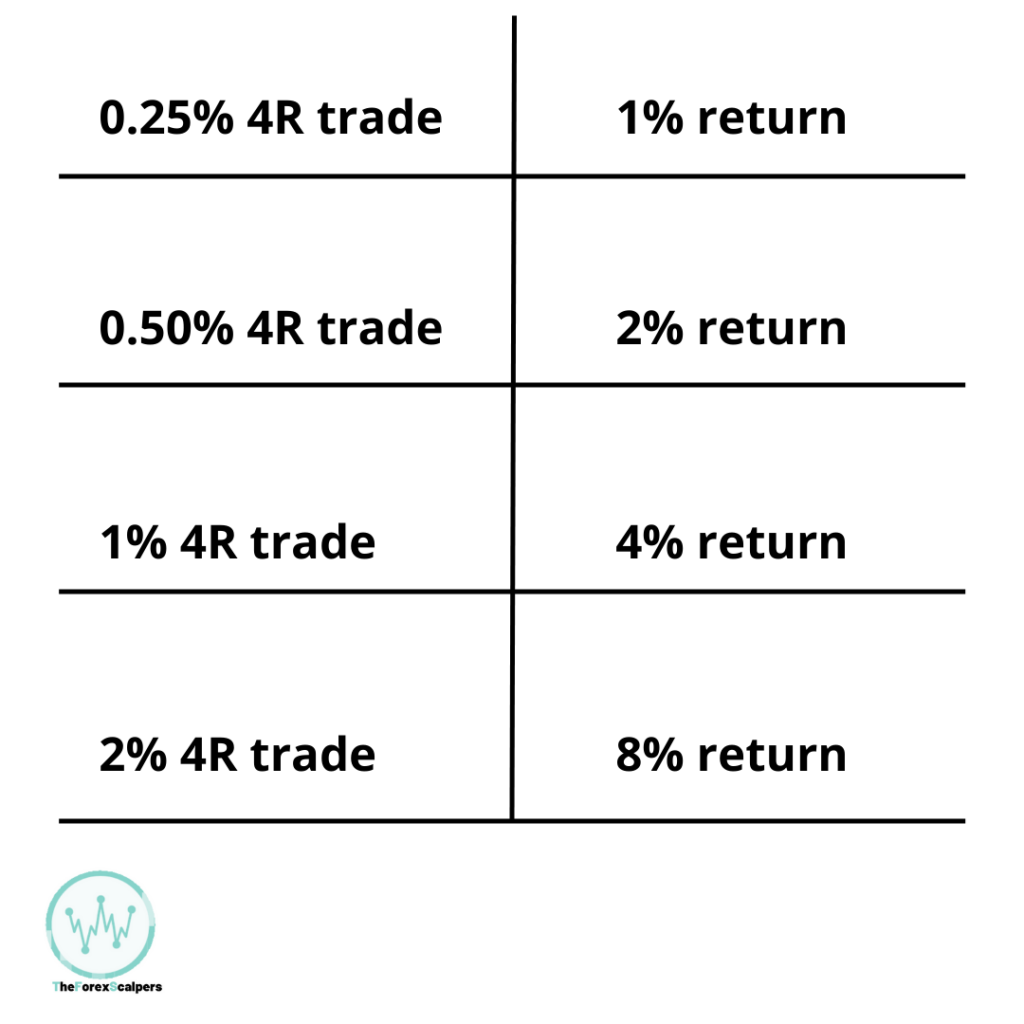 Risk management in trading
Do you have your risk management on point?
Well done!
If not, start doing this today it's key as you can see.
Conclusion / Risk management in trading.
As you see now it is clear that that whole piece of psyche with the correct application of a risk management is critical.
To keep your account healthy because nobody in this industry has or maintains a 100% hit rate.
Every trader loses and it is part of our job.
Our job is only to be and remain the risk manager and to keep our discipline level maximum to keep our company healthy "the account".
There is no person on earth who runs a successful business and goes all in and or Putting 30 to 50% of your account on the line.
This will mean losing your entire account with two or three losing trades, and therefore your company.
I'm writing this piece because we probably have all this at the beginning of our journey been through or experienced this.
There comes a point where you realize this has to change to last in the long run.
This is just a small part of this retail industry who really understand this.
To be able to swim alongside the hedge funds financial institutions with large whales.
The message?
Manage that risk and be the trader you want to be or become!

Salute, kev
——————————————————————————————————————————————————————————-
Do you want to become Success Supply and Demand Trader or want to know more about Risk management in trading?
If you are a beginner trader and want to become a good professional forex trader.
The Forex Scalper teaches you the best trading strategy using supply and demand zones and Orderflow which are already traded and tested by thousands of TFS members and performs daily trades.
To become profitable from Beginner Trader and most successful trader in Supply and Demand join THEFOREXSCALPERS and trade with 3500+ community traders with daily analysis and educations which boosts your trading skills make you Professional Forex Market Trader.JOIN HERE!
——————————————————————————————————————————————————————————-
Are you looking for a Trusted Regulated Broker?
TheForexScalper recommends you join ICMARKET which is regulated and the most trusted broker. They provide very tight raw spread account with fast execution and having multiples deposit and withdrawal options.